The Burleigh Headland is a large, Basalt outcrop, formed by the eruption of the Mount Warning shield volcano. 22-million years of erosion, sea dispersal and growth has turned Burleigh Headland and the surrounding northern New South Wales South-East Queensland region into a sub-tropical paradise just south of the Gold Coast
You can get to see some fabulous scenery, a range of wildlife, as well as great Gold Coast Beaches. Within the Burleigh Heads National Park there are a number of walking trails which you can follow around the coastline. They offer fantastic coastal views. At the northern end of the NP is the Burleigh Heads Surf Life Saving Club from where a line of Basalt Rocks stretches to the Tallebudgera Creek.
The Burleigh Heads National Park is one of Queensland's busiest national parks. Isolated in the middle of the Gold Coast's urban sprawl, this 27-hectare remnant of lowland rainforest receives up to half a million visitors a year.
Special Photographic Features or Notes
Giant Basalt Coloums at the southern end. Be careful as the rocks might be slippery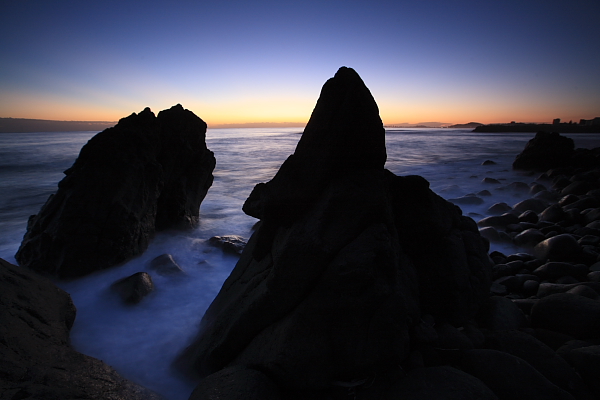 Best times of the Day
Burleigh Heads is definitely a Sunrise and Sunset location. Best lights are dawn and dusk. In Winter the sun sets behind the highrise buildings. In summer the sun sets further to the left.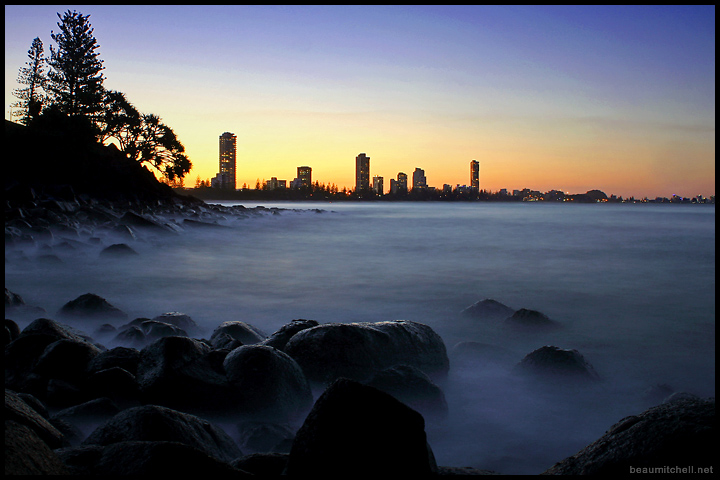 Photograph by Beau Mitchell
Special Equipment
I would always recommend to carry a set of ND Filters for dawn/dusk and sunrise/sunset photography. A solid
tripod helps with slow shutter speeds and multiple exposures. I also recommend to carry a larger focal length lens with you to either capture Surfers or wildlife.

Photograph by Michael Dawes
Night Photography
Night Photography is possible and best achieved during Fullmoon periods. Due to the proximity to large population very long exposures might be polluted with ambient lights.
Tidal Information
King Tides around January are best to avoid.
A moderately safe "beach" under normal wave conditions.
At low tide you can capture more of the rocks than at high tide.
With the incoming tide you can create stunning effects…just be careful OK!
Tide table for Burleigh Heads
Map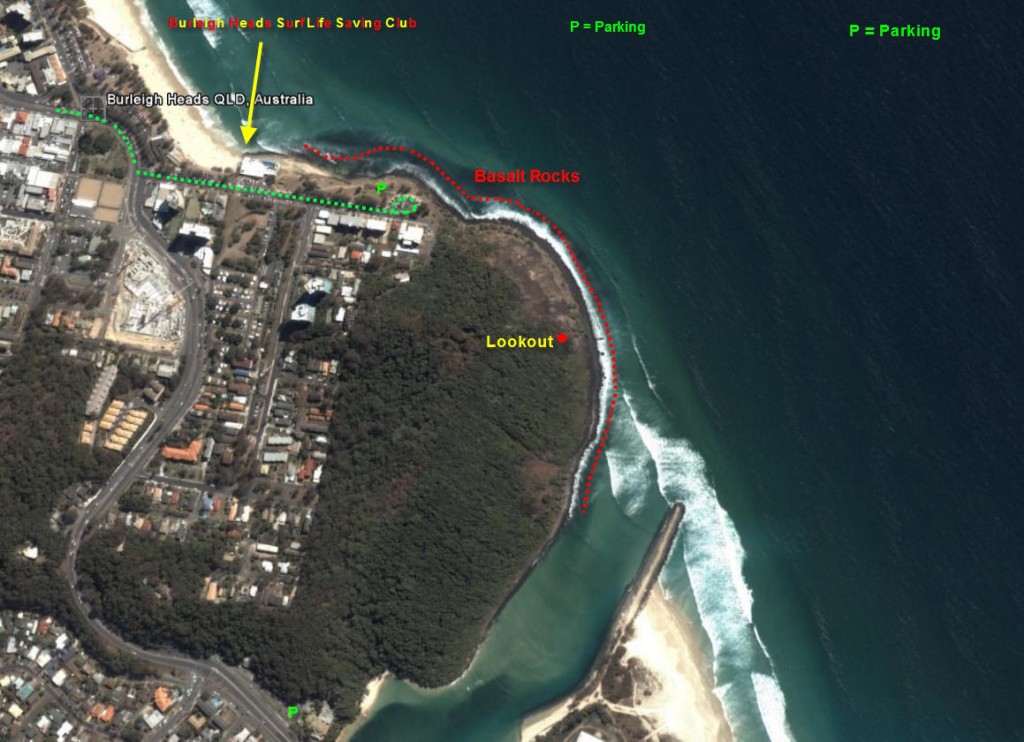 Walking Tracks
8.6km return trip – The mangroves and the Burleigh Heads National Park represent an oasis
of wildlife right in the middle of the city. On the headland, it is not
unusual to find brush turkeys, brahminy kites, sea eagles and a variety
of fruit-eating birds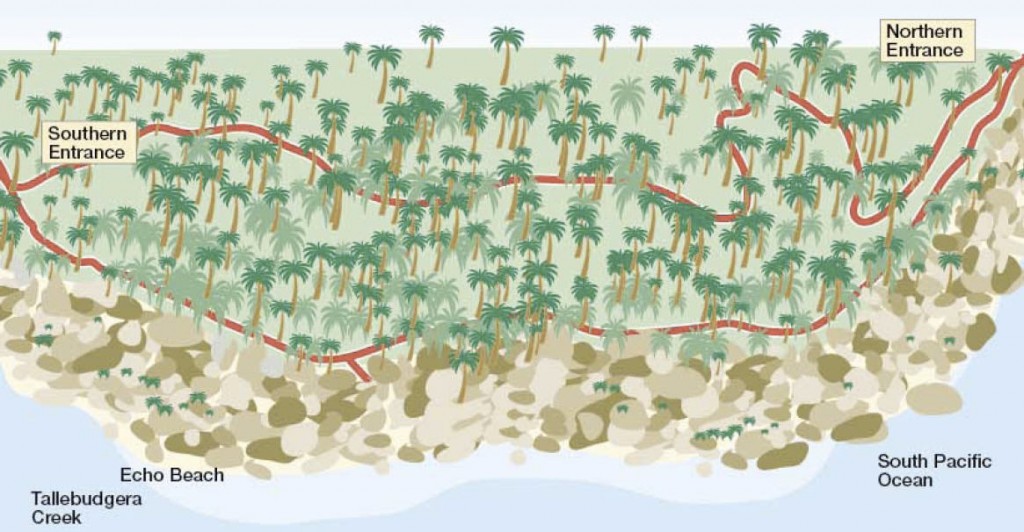 Getting there
The park is located at Burleigh Heads on the Gold Coast, about 90km south of Brisbane
If travelling from Brisbane on the Pacific Motorway, take exit 89 and drive into Burleigh Heads. Turn right onto the Gold Coast Highway
To
reach the northern entrance of the park, turn off the Gold Coast
Highway into Goodwin Terrace. The carpark is at the end of Goodwin
Terrace
To reach the southern entrance at Tallebudgera Creek, turn off the Gold Coast Highway at the traffic lights near the QPWS Burleigh Head Information Centre
Enjoy and take care…Garry