Approximately 100 kms from the Gold Coast Airport at Coolangatta is the wonderful Nightcap National Park.  Nestled on the southern edge of the Mt Warning/Wollumbin Caldera, the park is home to some great features including the spectacular Protesters and Minyon Falls and the beautiful Terania Creek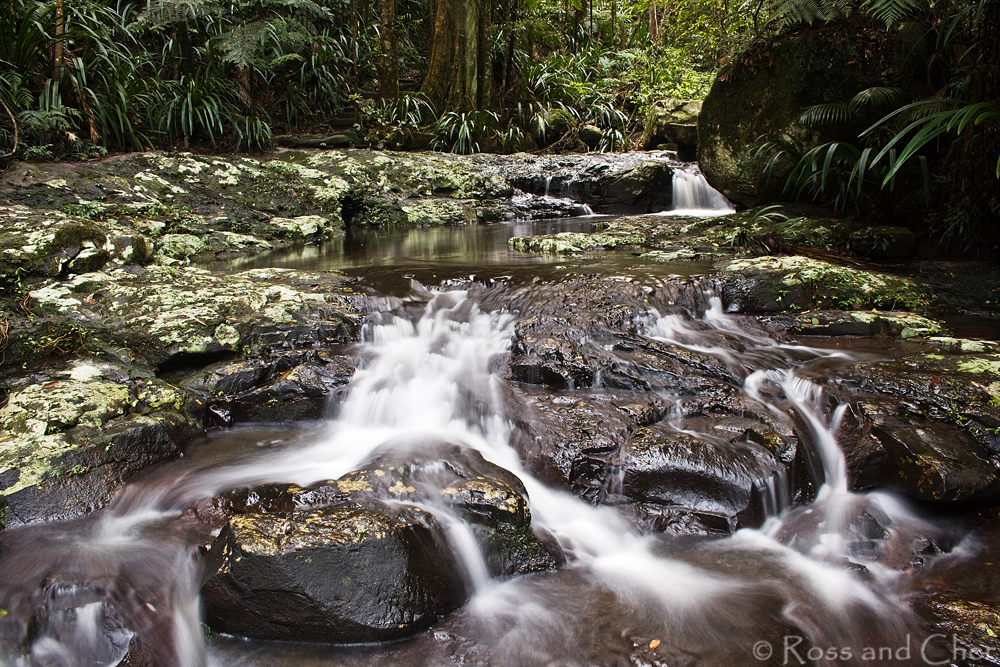 Access is either via Mullimbimby or Nimbin – the road via Mullimbimby is slightly quicker as it includes approximately half highway driving, but why not make the drive part of the destination and enjoy the wonderful scenery offered by this beautiful area.
Be warned though – both routes are well maintained but are narrow country roads that wind through the mountains and include some unsealed sections, and so require additional care and time. The road into Protesters Falls/Terania Creek is particularly rough and slippery after rain.
Special Photographic Features or Notes
Protesters Falls
Protesters Falls is a relatively easy walk – mostly flat with a couple of steep sections, through rain forest and following alongside Terania Creek. It is however classified as a grade 3 walk by DECC as it is uneven and crosses very slippery rocks (one of us still has the scars to vouch for this!!),  though the view at the end is well worth it!
Terania Creek
Terania creek is a series of cascades – worth getting there early just to sit andlisten to the sound of the water on its journey.
There are basic rest area facilities (including very clean BBQ's) so take some supplies and meet the locals.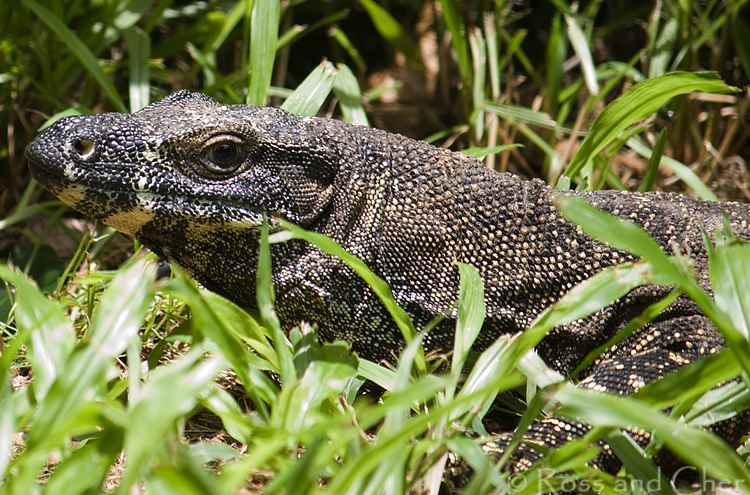 Minyon Falls
There are a number of vantage points to view Minyon Falls from above,
But at 4+ hours for the round trip (depending on starting point), the trek to the base is more suited to seasoned walkers and those with plenty of time on their hands.
Other Attractions
Apart from other attractions within the park, there are many small towns to explore.
The Channon Markets, held on the second sunday each month, are a "make it, bake it, grow it" style country market with stalls full of fabulous food, clothing, jewellry and gifts as well as colourful characters and are well worth a visit.
The Crystal Castle located approx 7 minutes from Mullimbimby is also well worth a visit – amazing crystals, a budha walk, a rainforest walk, jewellry, great food and plenty of places just to chill out.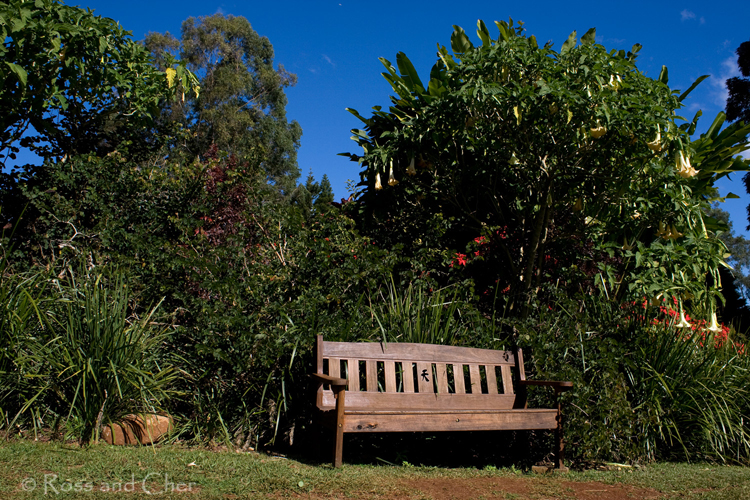 Special Equipment
For the camera buffs, filters to assist with correct lighting/exposure are obviously going to be handy – depending on the time of day, as is a wide angle lens to do justice to the falls and a tripod.
If going on the extended walks, take the usual precautions ie footwear, water, letting someone know & taking care.
Basic rest area facilities are available (including clean BBQ's) in the park – it is well worth taking a bbq/picnic and enjoying the serenity. Alternatively, sample the country hospitality at one of the towns on the way.
Best Time of The Day
Early morning or late afternoon will provide the best light for either of the falls. Terania Creek is located in a deep valley and is best early in the morning before the sun comes over the ridge, about 10.00 AM in wintertime.
Additional Information
Plenty of information is available from:-
Map of Nightcap National Park (Nimbinweb.com)
Dept of Environment and Climate Change Website
Wikipedia
Google Maps
Via Nimbin
Via Mullimbimby
Images for sale:
stock images available to licence
Prints available at Redbubble
Remember to respect the beauty of our National Parks and leave only your footprints.
Enjoy!