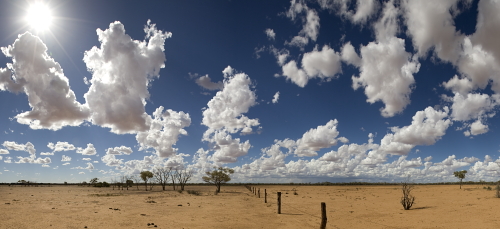 About 35km to the north west the Barcoo and Thomson rivers join to form the Cooper Creek. The town is on the banks of Cooper Creek which is well-known for its numerous channels and gullies that give name to the area: Channel Country.  By the time you have reached Windorah you are well and truly in the Australian Outback…it doesn't get much more Outback than here….well, it's all relative. Windorah is a town with 60 residents, a pub, store and garage.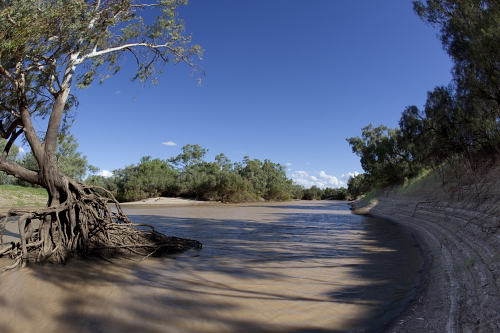 The Cooper catchment drains approximately 288853 sq km and spans several Australian states.
Every couple of years the flood waters of Cooper Creek reaches Lake Eyre in South Australia. Floods are typically from Summer rainfalls many hundreds of kilometers away.
During flood periods Windorah can be cut off for several weeks. The dry gibber plains become grass plains for weeks (Mitchell Grass)


Special Photographic Features or Notes
Although the little township has some historic buildings, the diverse landscapes, wildlife and stunning nature are the highlights, and give you some true Outback feeling with stunning vistas, picturesque ruins and historical sites. After flooding, the area becomes a breeding habitat for waterbirds.
A scenic twelve kilometer nature drive from town to Cooper's Creek gives a view of the area with all its diversity.
Magnificent red sandhills are situated just to the west of town.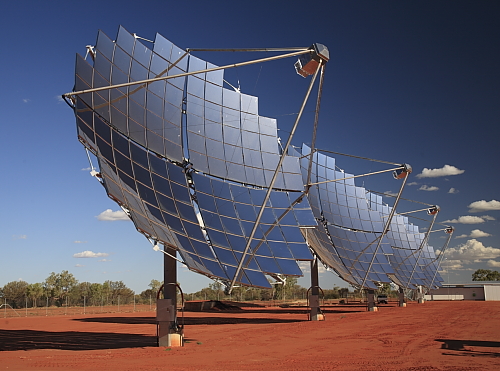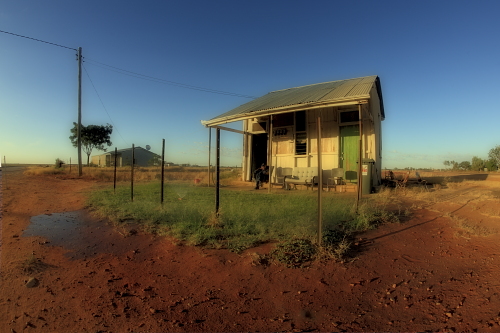 Windorah has hot summer temperatures and cold Winter nights. The summer temperatures during the day on average is 37 °C climate
How to get there
This is Outback and you are advised to plan your trip well. Find further information here
Wet season and flooding
At certain times of the year, predominately between November and April, the state-controlled road network may be affected by flooding due to seasonal monsoon activity. Main Roads provides regular updates to the RACQ about road conditions on our network. If you are planning to travel during those months, be sure to check for road conditions on the RACQ website, or phone 1300 130 595.
Getting there
From Brisbane