Hastings Point is a very leisurely 30-40 min drive south from the Gold Coast Airport at Coolangatta.
Special Photographic Features or Notes
The drive along the Tweed Coast Way is a good road although winding at time. The best bet is to take your time and enjoy the journey. Hastings Point offers a few distinct "locations' for the enthusiastic Photographer so allow plenty of time or a return visit
Access to the beach (and patrolled swimming area) is just north of the Cudgera Creek Bridge. It is an easy walk and rewarding with many different opportunities available.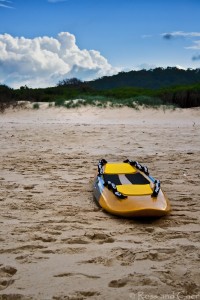 Cudgera Creek at low tide provides for some very intersting opportunities – rocks, grainy sand and reflections. Either park at the picnic area as soon as you cross Cudgera Creek (a wonderful spot for a BBQ breakfast after a sunrise shoot) or just as after you turn into Yugari Drive. The water is at it stillest at early morning – you also need to check the tides – low will give you more beach, high should be slightly calmer as the runout will be minimised!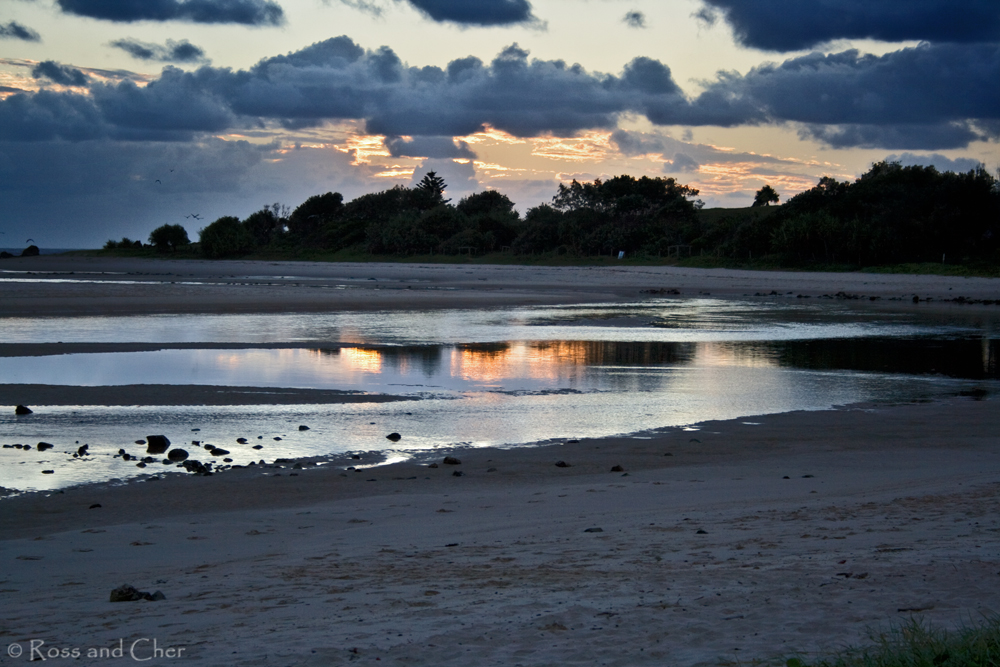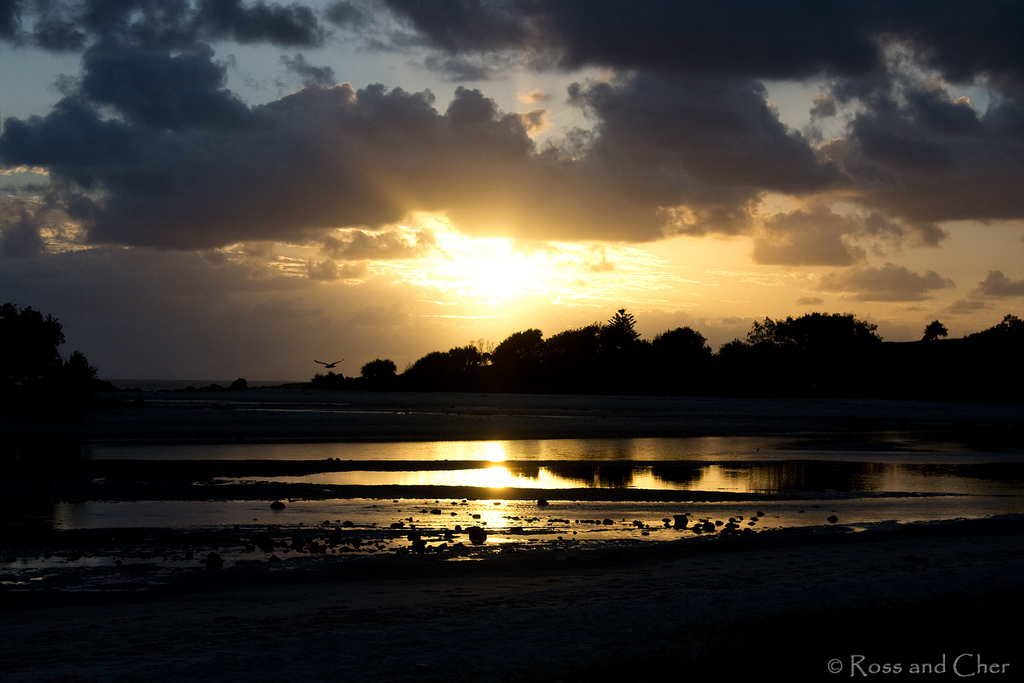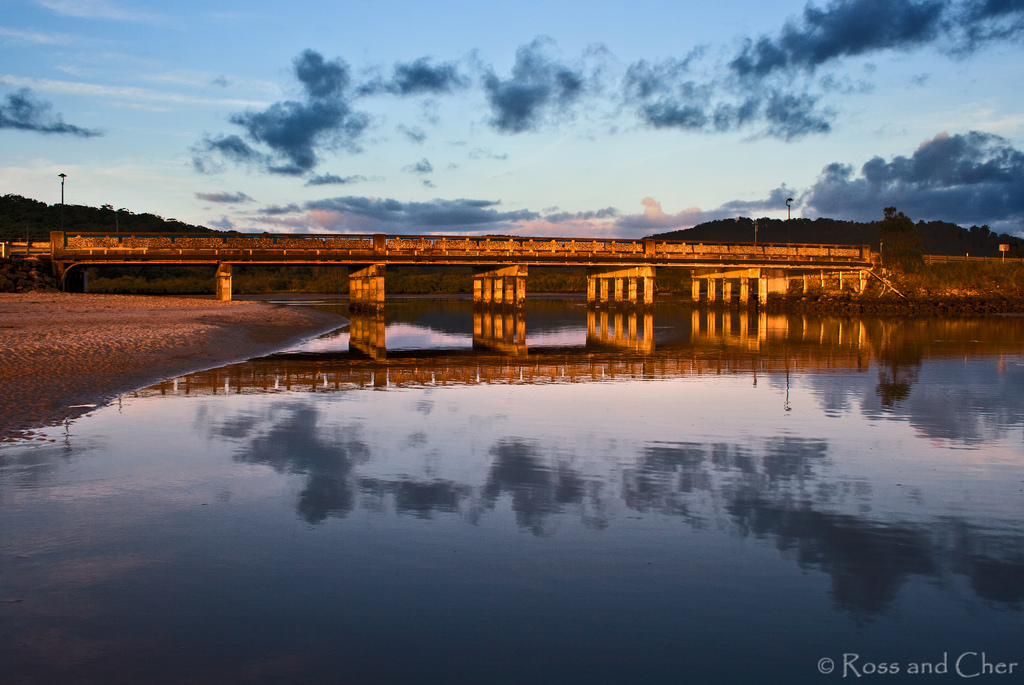 After crossing Cudgera Creek, turn left into Yugari drive (opposite the shop) and follow to the end.
To the left is the creek mouth and some wonderful rock pools and reflections (if the clouds are right??) at low tide, and to the right is more beach and wave action. Whales are visible along this stretch in season.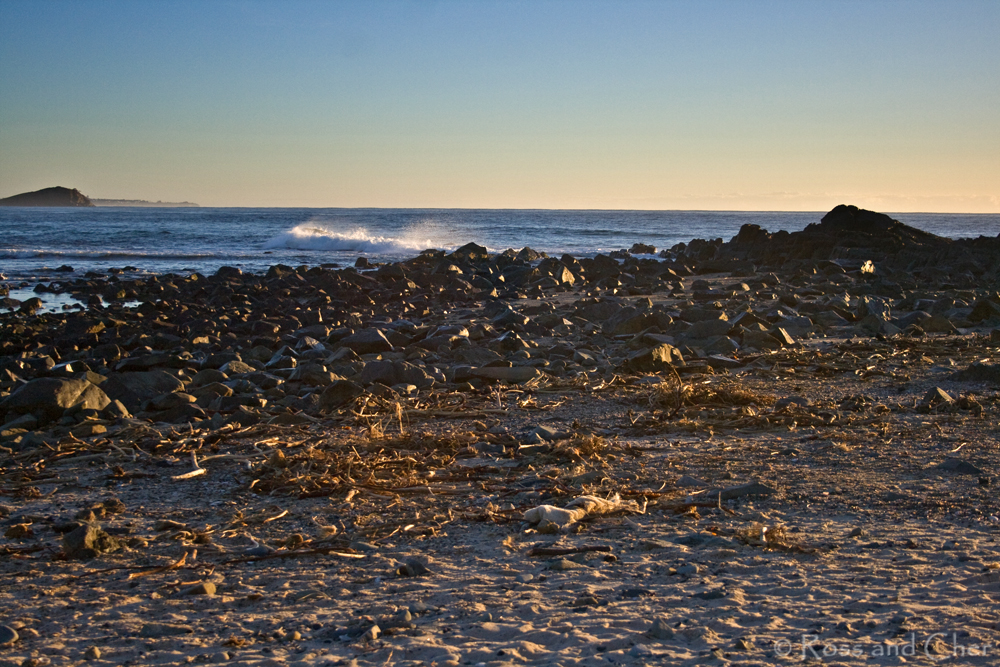 Special Equipment
A Tripod is a must if you want to use the predawn light for some longer exposures of the surf! Depending on the time of day, ND/CP filters on a normal day would also be handy!
There are Cafes etc dotted along the Tweed Valley Way if you want to enjoy a snack or meal, but by far our favourite is Bacon and Eggs on the BBQ – facilities in this area are very well maintained by the Tweed Shire Council.
Best Time of Day
Early morning or late afternoon will give you the kindest light – sunrise is our favourite!
Additional Information
Plenty of information on other things to do and directions are available from the Tweed Shire Council and
Google Maps. There are also interesting features at many of the other beaches along the Tweed Coast – See Brent Pearson's Guide: Fingal Head.
Images for sale:
stock images available to licence
Prints available at Redbubble
Enjoy.