UPDATE: HEY PHOTOGRAPHERS, PLEASE READ THE COMMENTS AT THE END OF THIS GUIDE. IT LOOKS LIKE YOU CAN NO LONGER VISIT THIS LOCATION WITHOUT BEING FINED, ARRESTED OR BECOMING AN APPETISER FOR THE ROTTWEILERS THAT ARE THERE. I RECOMMEND YOU DON'T TRY THIS LOCATION ANY MORE. …. SHAME
BRENT
Glebe tram sheds, are owned by Harrold Park Paceway. You've probably have seen them on tv but didn't even know it (most recently chanel 10-so you think you can dance, also a lot a ad's get filmed there).
So to do any huge shoots (that require access to the power) you need to get permission from Harrold Park Paceway, this usually is at a cost. I've rang them before and asked about our class getting permission to shoot some stuff there and the girl on the fone said not to worry about ringing (unless you need a power supply) and that the worst thing that will happen is they'll kick you out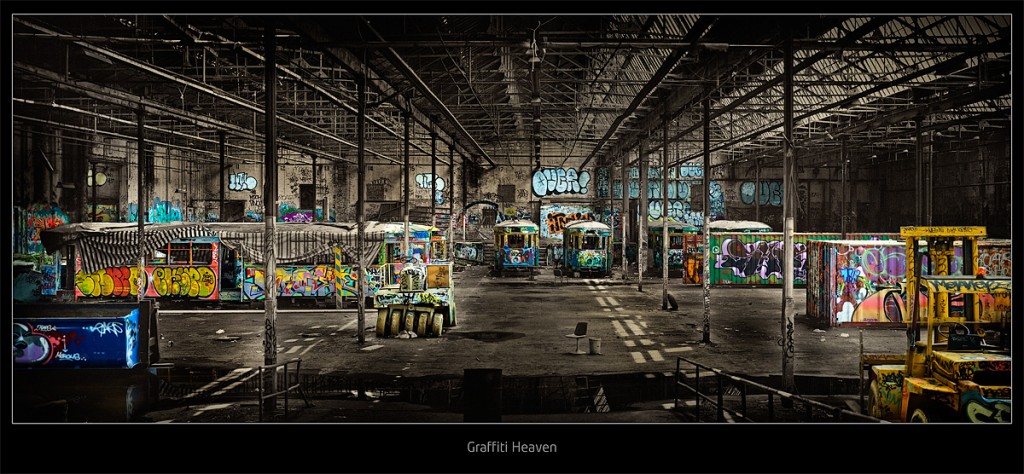 Inside the glorious sheds are five beat up, broken, graffiti-fied trams….and one bus. the sheds are split in two by a wall, one side has trams+bus and a bunch of rooms good for exploring and the other side has some windows, a dirty pond were all the rainwaters have collected, a huge pile of blue and yellow chairs and some other random stuff. There is alot of graffiti and random stuff lying around.
its big enough to have a couple shoots going at once and not get in any ones way to much. Often some other people will come and take photosone of.one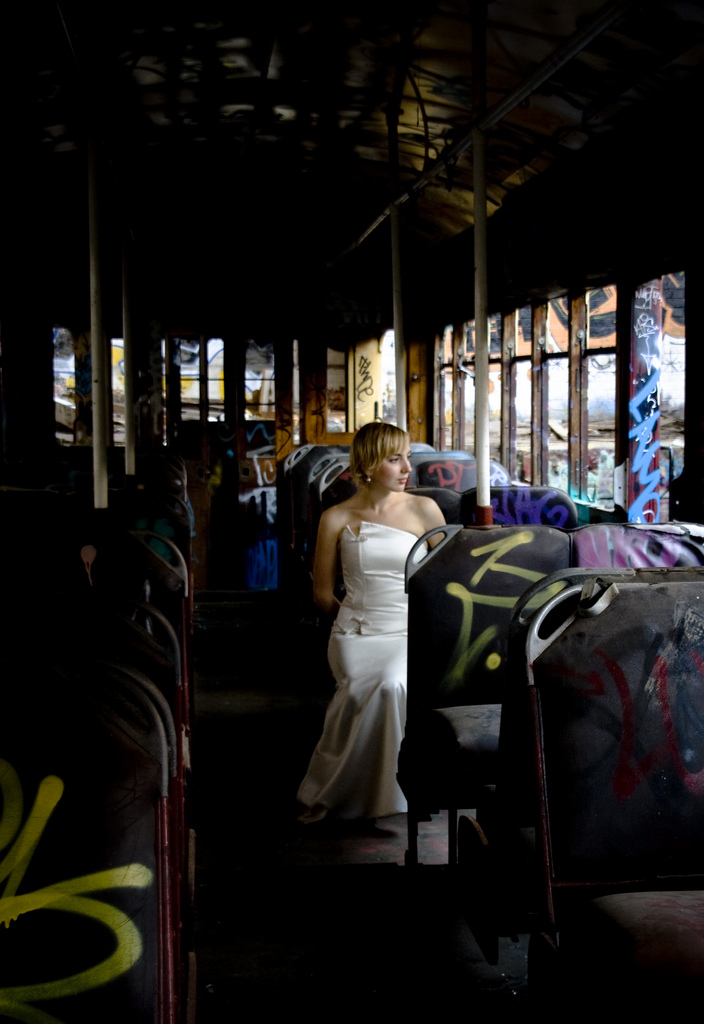 Some of the trams still have seats in them

Taken  on a rainy day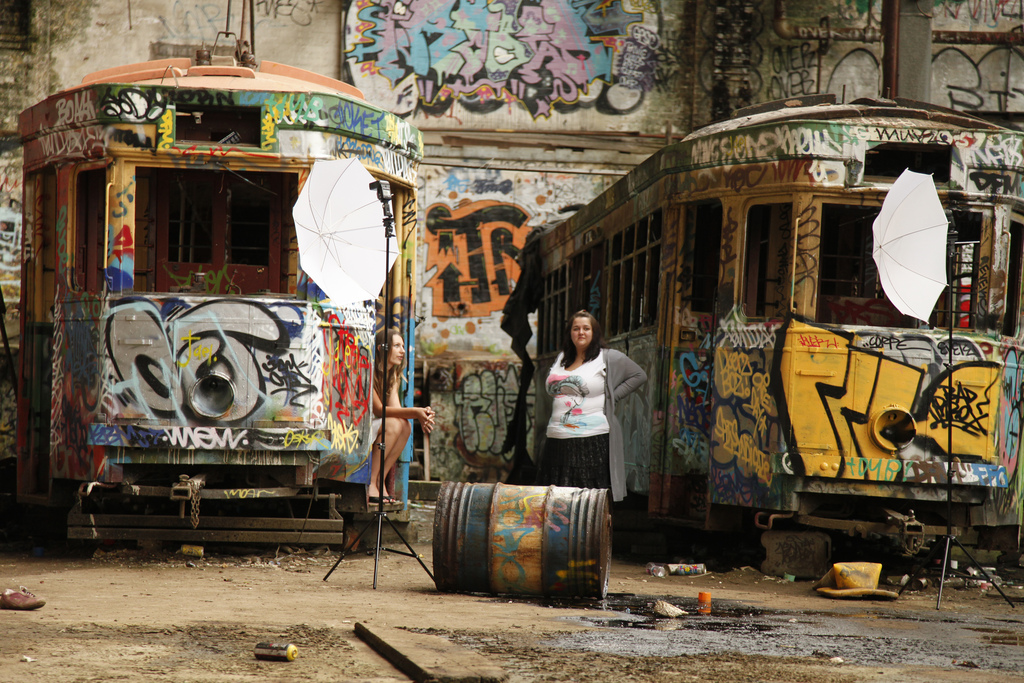 Rainy day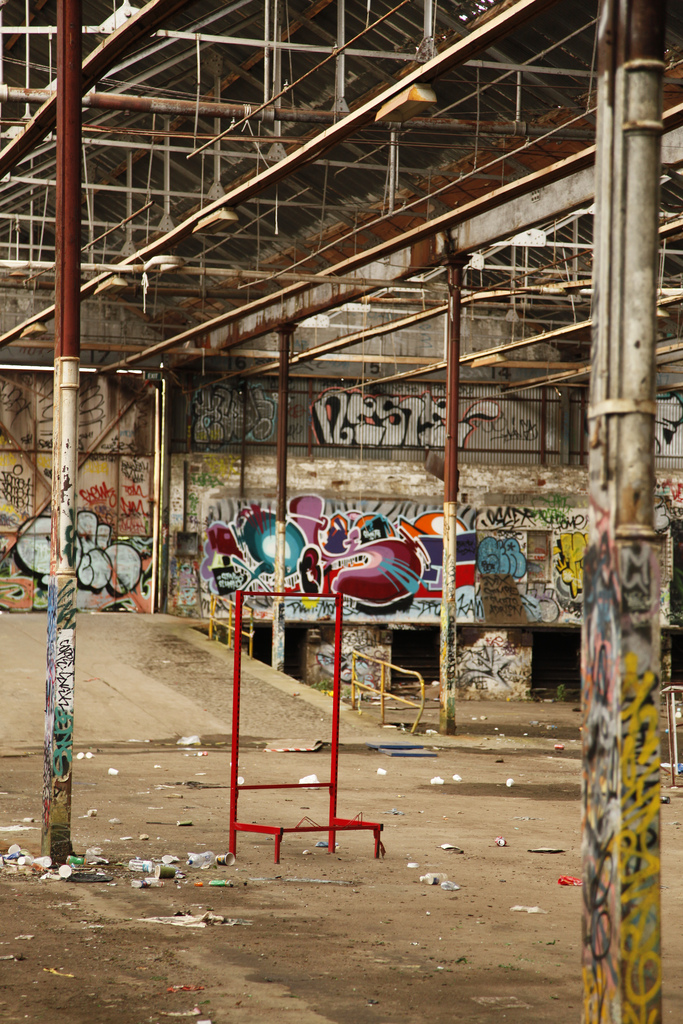 Rainy day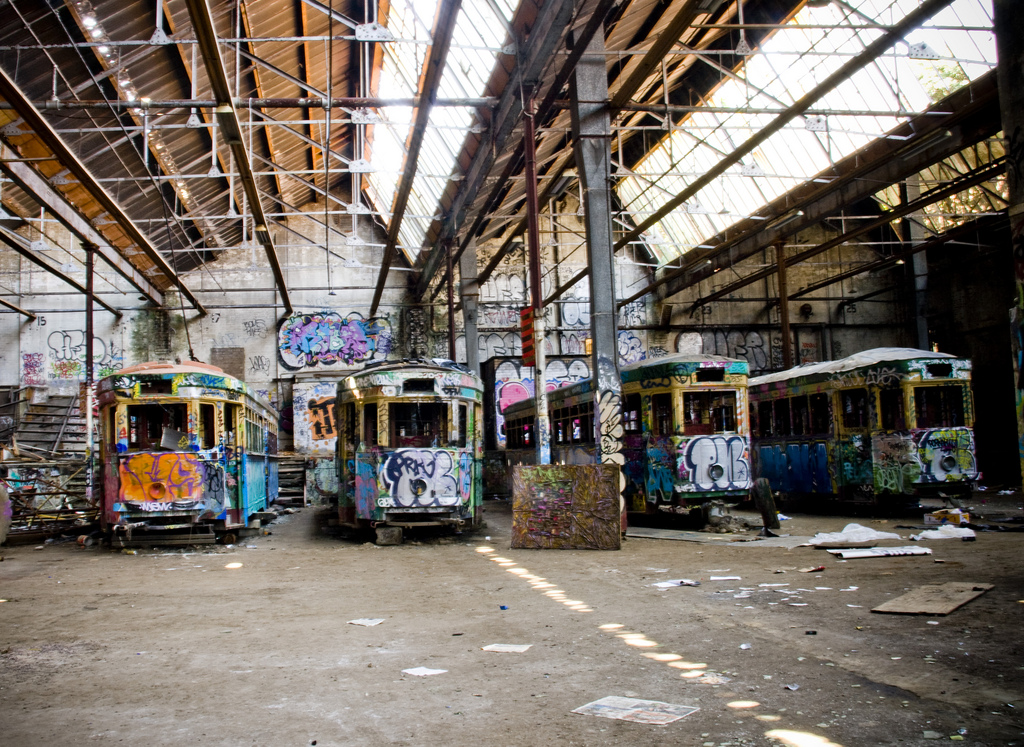 Sunny day

Some of the rooms on the sides are worth exploring, Bathroom above

You can view the video on the making of this image, or how I post processed it.
Night Photography
Bit dark, and I personally (being a girl) wouldn't go there alone at night, but it could be a cool spot for long exposures/light painting…
Brent> I've shot here at night, and it is very creepy and freaky.  From a security perspective I would avoid this place on Friday or Saturday night unless you want to come face-to-face with the local party-goers.  I would also recommend that you shoot this with a group if you are going to photograph it at night.
Special Equipment
Maybe a tripod(depending on time of day)
Some proper shoes(broken glass/dirt/mud/etc)
Depending on it the main door is closed, some clothes you can get a little dirty
Best Time of The Day
I say weekdays because the gate is usually open, there's less people coming in cos they're all at work or uni etc….you get alot more people going in there on the weekend. It's a good place to shoot midday-sun or rainy days because its most covered. Just watch where you put your stuff when its raining because the roof leaks in places.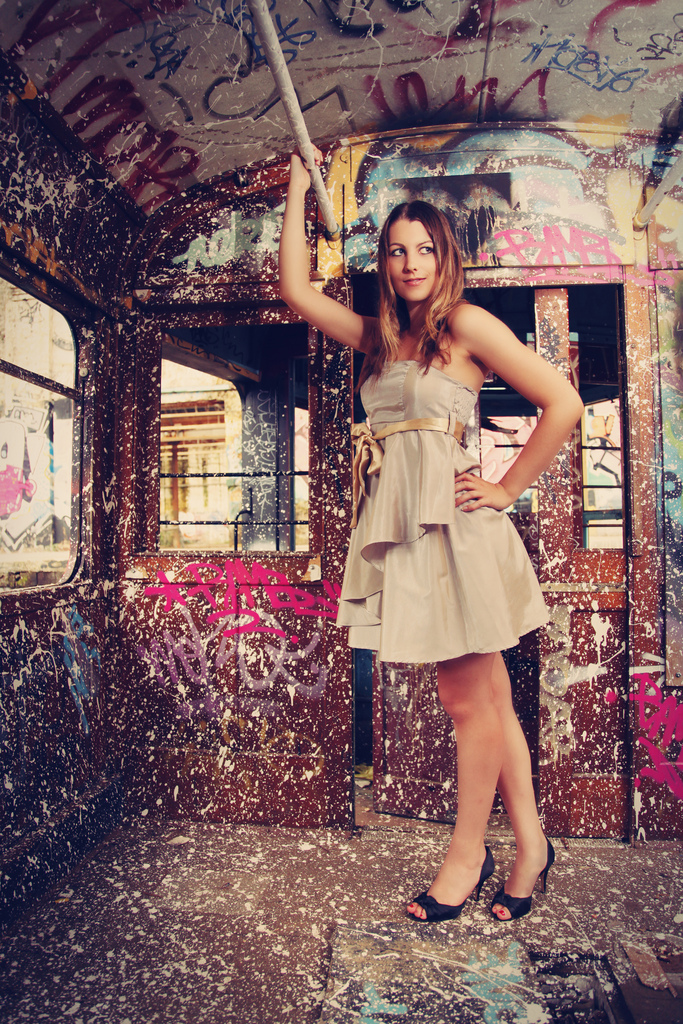 Getting There
You can get there by light rain, get off at the jubilee park stop , and its a 3 mintue walk. If driving you you need tp be on a road called "the crescent' and turn into chapman rd at the round'a'bout. you can usually get a Parking spot infront of the park pretty easily.
You can usually get in via the huge doors on the right.
see the map below for more details on entry: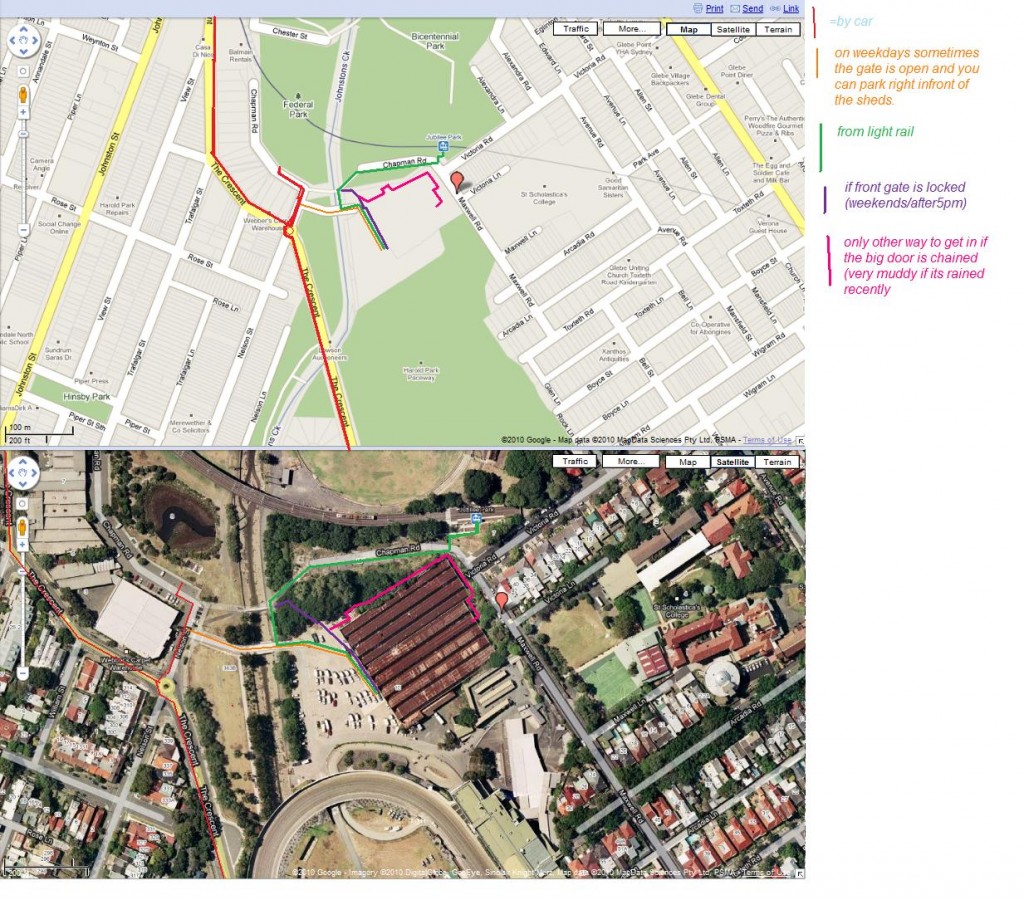 NOTE: if the big door at the front is chained up you need to enter via the back entrance, which is a small passage way that doesnt get used alot (take a spider killing stick). if its rained recently it'll be muddy. and you'll have to climb 4 crates to get in.
P.S. The pin point on the map is "10 Maxwell st  Glebe NSW Australia" …..it makes it easier to find on googlemaps… but if your using a gps "corner of Nelson st and Chapman rd Glebe" will get you there