The falls are located about 10 klms east of Killarney, a small town about 35km south east of Warwick and about 8 km. All shots below are taken recently – and the volume of water is obviously substantially reduced due to the prolonged dry weather.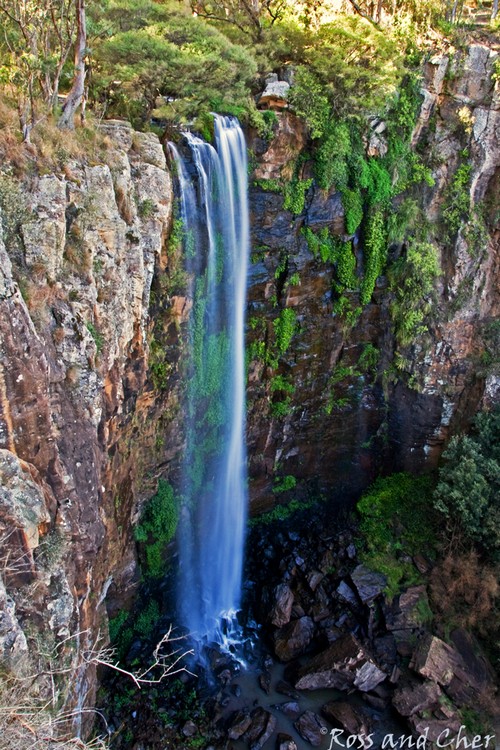 Special Photographic Features or Notes
There are four main Falls
Brown's Falls
Driving from Killarney, the first encountered is Brown's falls – a series of small cascades accessed via a short hike up the creek bed.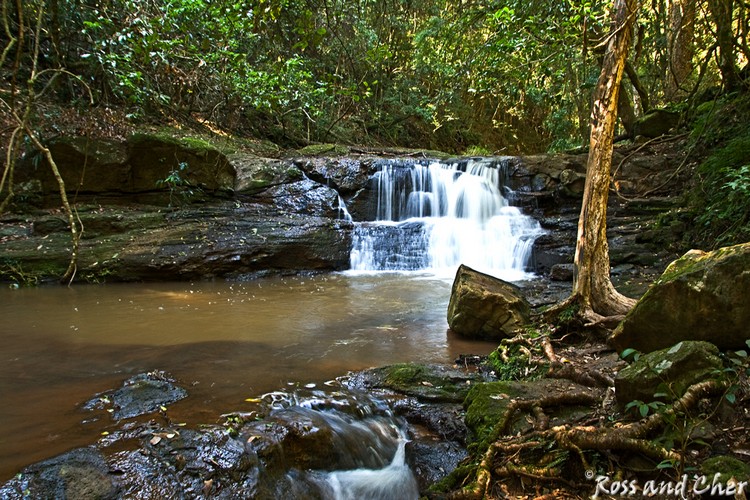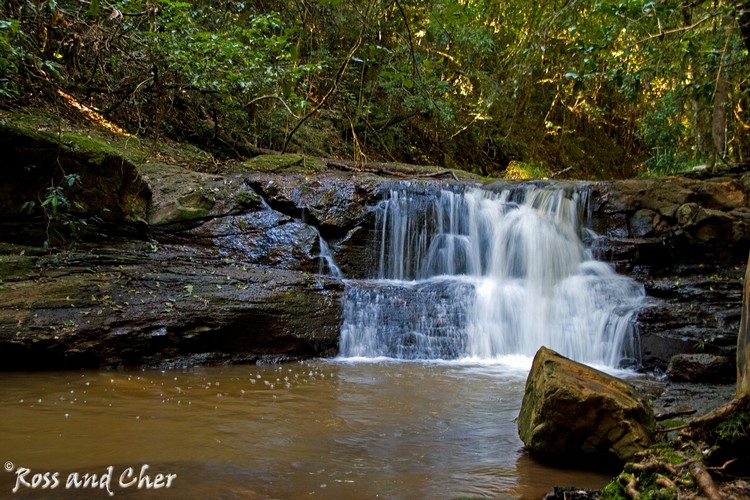 Maybe not as spectacular as the other falls, but a very beautiful and tranquil spot nonetheless.
Dagg's Falls
Unfortunately, these falls are not accessible, so the only shots ar from the viewing platform. Stable enough, but I would not like to be trying for a long exposure with other visitors milling about!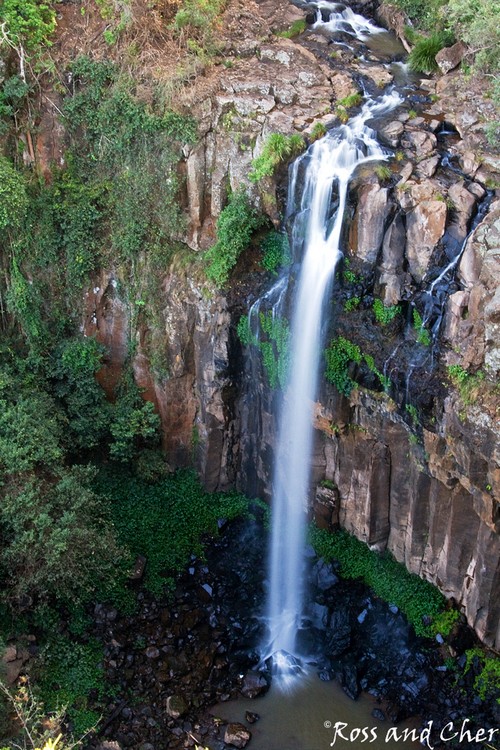 Queen Mary Falls
Queen Mary Falls, probably the most well known, are located in the Main Range National Park, part of the McPherson Ranges, and are accessible via a steep descent to the valley floor. The fall is approx 40 metres.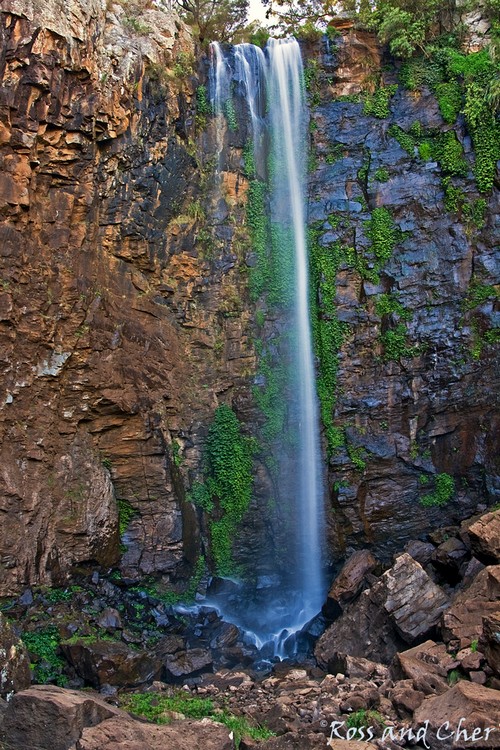 (Just remember – in this case what goes down, must come back up!!!!)
Walking through the forest, you are surrounded by a myriad of bird calls, ferns, wild flowers and trees, so keep your eyes and ears open: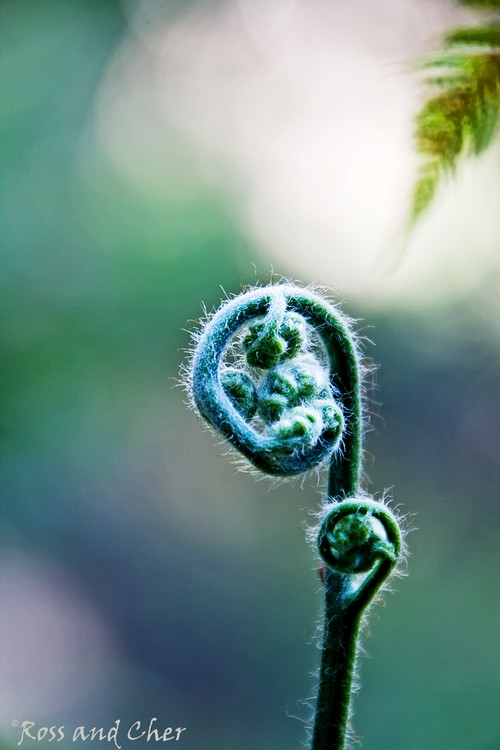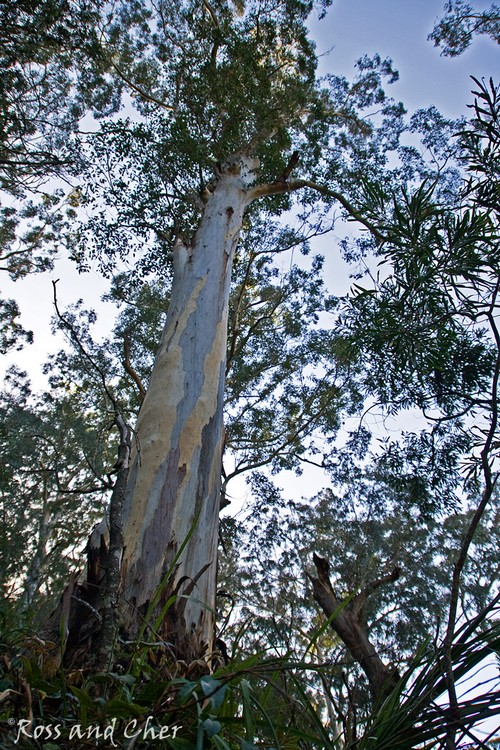 Teviot Falls
Continue on to The Head for a view of Teviot Falls.
Other Scenery
Continuing on past the falls and you will be rewarded with some spectacular mountain views, such as those from Carrs Lookout, including views of many of the surrounding mountains:

Getting There
Killarney is about 2 and a half hours drive from Brisbane via the Cunningham Highway Google Maps – via Warwick (obviously depends on where you start). The road is mostly good, although a bit windy as you start ascending to the falls, so take extra care.
You can also complete a loop and return to Brisbane via the Mt Lindsay Highway, Google Maps – via Mt Lindsay Highway although be aware that this route is notoriously bad…! Alternatively, continue past The Heads and onto Boonah and return to Brisbane (a road we do not know, but it also be aware that it is not a major road.
Special Equipment
For the camera buffs, filters are obviously going to be handy – depending on the time of day and a tripod for longer/multiple exposure. The paths are clearly defined and mostly easy walking. There is a cafe in the caravan park opposite Queen Mary Falls, as well as a number of others on the way. The picnic facilities include BBQ's and are clean and well laid out (although popular).
Best Time of The Day
Early morning or late afternoon light is obviously going to be the kindest light particularly for longer exposures. Also, the viewing platforms are safe but somewhat springy, so the earlier the better to beat human traffic. Also all falls (and scenery for that matter) would be batter after significant rain.
Additional Information
Plenty of information is available from:
Settlers Drive
Wikipedia
Accomodation is available at the Queen Mary Falls Caravan Park
Remember to respect the beauty and leave only your footprints.
Images for sale:
stock images available to licence
Prints available at Redbubble
Enjoy!