Where the Hell Is Rainbow Beach?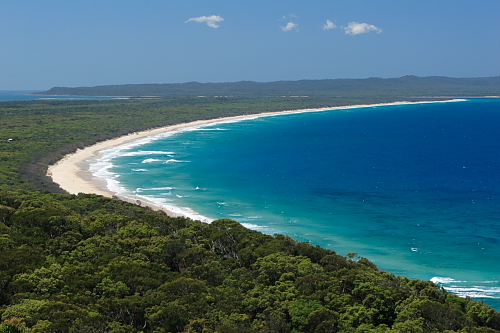 Special Photographic Features or Notes
Rainbow Beach is at the southern end of Fraser Island and the northern end of the Cooloola National Park. This National Park together with Fraser Island forms part of the world's greatest sandmass called "The Great Sandy Region" with an area exceeding 500 000 hectares. The region's southern point is located in Tewantin – opposite Noosa (120km north of Brisbane). It then stretches 185km north to Sandy Cape at the tip of Fraser Island. The interaction of the wind with the sand and vegetation has worked for more than 400 000 years and reworked the sand into an incredible wind-sculptured paradise.
The purpose of this Guide is to give the reader an overview of the Rainbow Beach area from Inskip Point to Double Island point. This area is so large that one guide just wouldn't do it justice. So I encourage others to participate and write a Guide about a specific section (eg: Double Island Point, Coloured Sands and Carlo Sandblow, Rainbow Beach and Coffee Rocks, Inskip Point and Tincan Bay). The possibilities here are endless from dawn to dusk.
Don't want to end up on the wall of shame.If you plan to drive to the Light house (Double Island Point) you will need a 4WD. I could imagine spending a whole night just there from dusk to dawn. Drive only at low tide and watch out for the coffee rocks…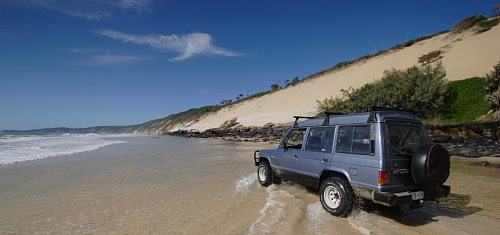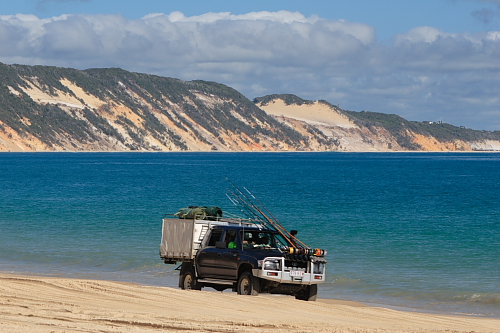 An "Aerial" view of the coloured sands leading to Double Island point…this may look like a pretty picture but be aware, during the hot months it gets very hot up on these dunes. You are walking in soft sand!
Hang glide or paraglide along the coastline is a popular pastime and there's no better place to do it. This site is said to be one of the top 10 jump sites in the world.
Sunrise is spectacular either on the beach side…walk along coffee rocks towards the coloured sands (2km)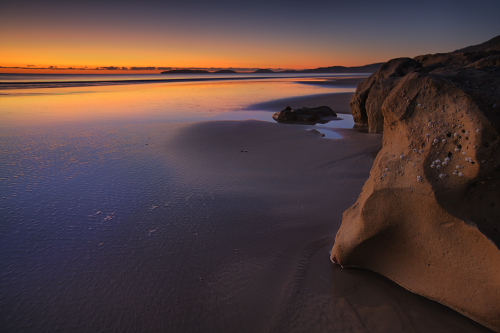 or up on the huge Carlo Sandblow. A 600m walk from the Rainbow Beach water tower winds through pretty woodlands and purges out to the Carlo Sand Blow.
From up here you can see forever, with the closer panorama taking in Double Island Point, the historic lighthouse and Tin Can Inlet.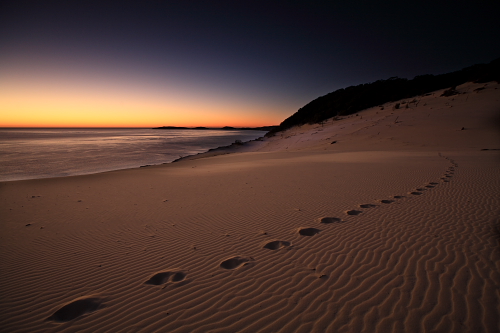 Tidal Information
A moderately safe beach under normal wave conditions. The beach is impassible for the time being (probably for quite some time to come) even at dead low the beach back to Rainbow is only just passable (assuming you like your car). There are about 50 or 60 vehicles that get bogged every year. It's Rainbow Beach's biggest car wash.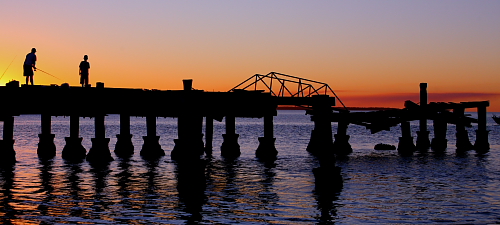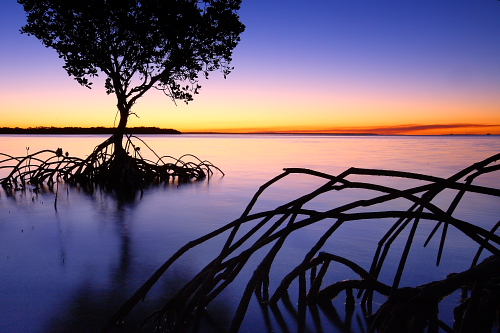 Special Equipment
I would always recommend to carry a set of ND Filters for dawn and dusk photography. A solid tripod helps with slow shutter speeds and multiple exposures. Make sure to get the lower legs extended as you can easily wash any sand away.
Best Time of The Day
Dawn and early mornings are the best times of course. Sunset and dusk are best experienced at Inskip Point. Be aware of Sand flies in summer.
An off course there are plenty of opportunities for night photography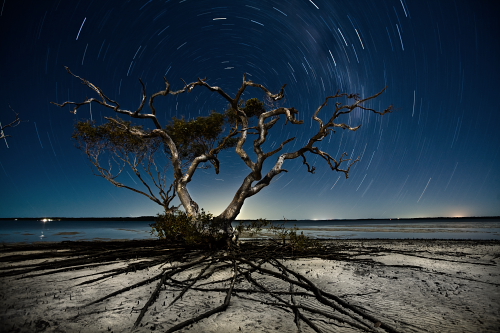 Getting there
Click here to see this location in Google Maps
Rainbow Beach is about 240km north of Brisbane. It is a comfortable two and a half to three hours drive from Brisbane, with access from the Bruce Highway via Gympie or Maryborough, or four wheel drive from Noosa via Tewantin, along the Cooloola coast.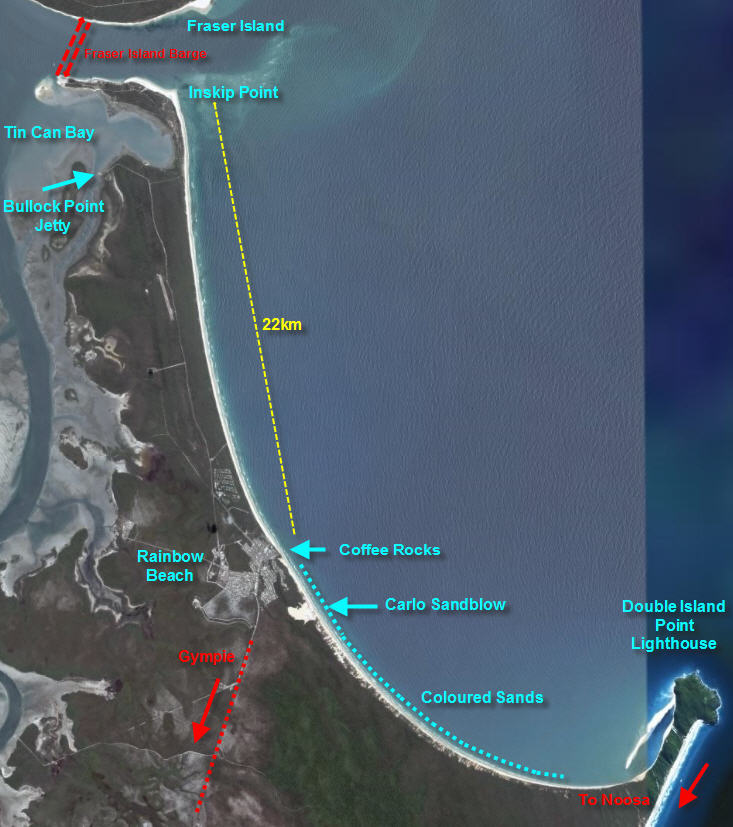 If you would like to view more work by the author, please visit www.VisionAndImagination.com or photographs on flickr