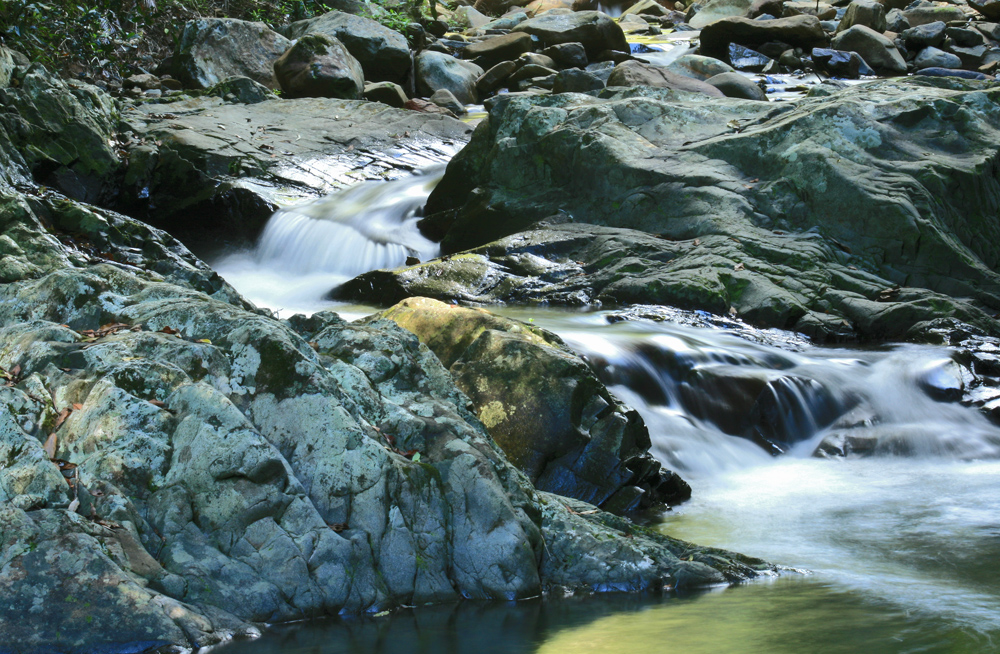 Dappled light on the cascades
Take a lazy drive through the Currumbin Valley, along a tree lined road, past beautiful acreage properties to the Mt Cougal Section of the Springbrook National Park. Leave the glitz and glamour of the Gold Coast behind, relax to the sound of the cascades, enjoy a refreshing paddle, or walk through heritage listed rainforest but most of all – enjoy the wonders that nature offers.
Special Photographic Features or Notes
From the car park, there is a wheelchair accessible pathway that runs through the rainforest. There are several viewing platforms that showcase the cascades, however access to the creek itself is relatively easy, and the small effort required to get there is well rewarded.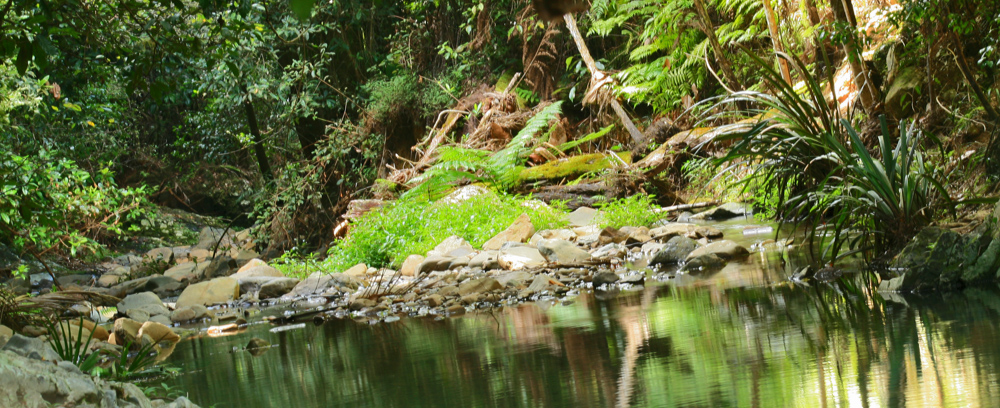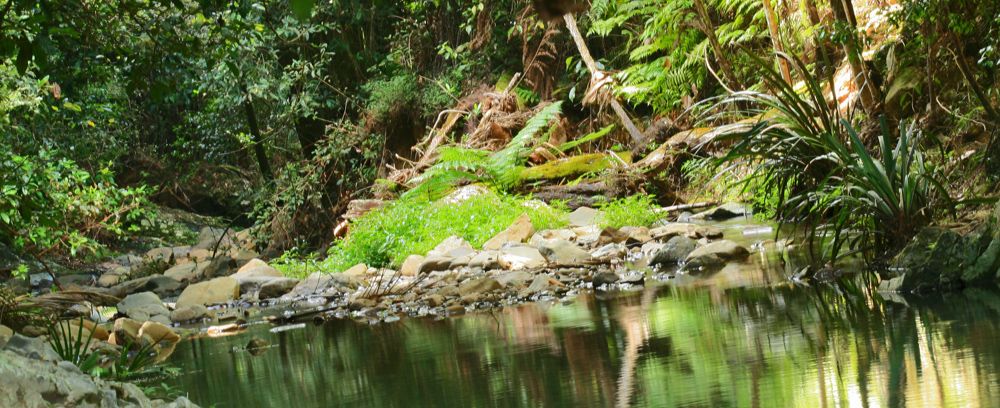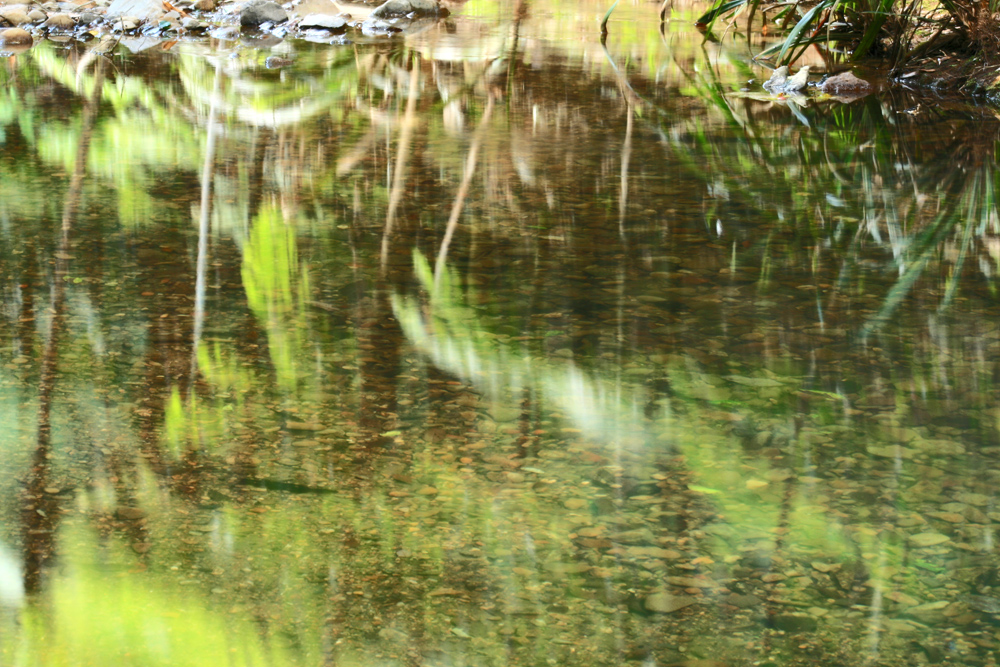 If you stick to the path, you will wind your way through the rainforest, following the course of the creek. Many beautiful staghorns, numerous varieties of ferns and of course the ever present fungi provide a smorgasbord of colours and textures.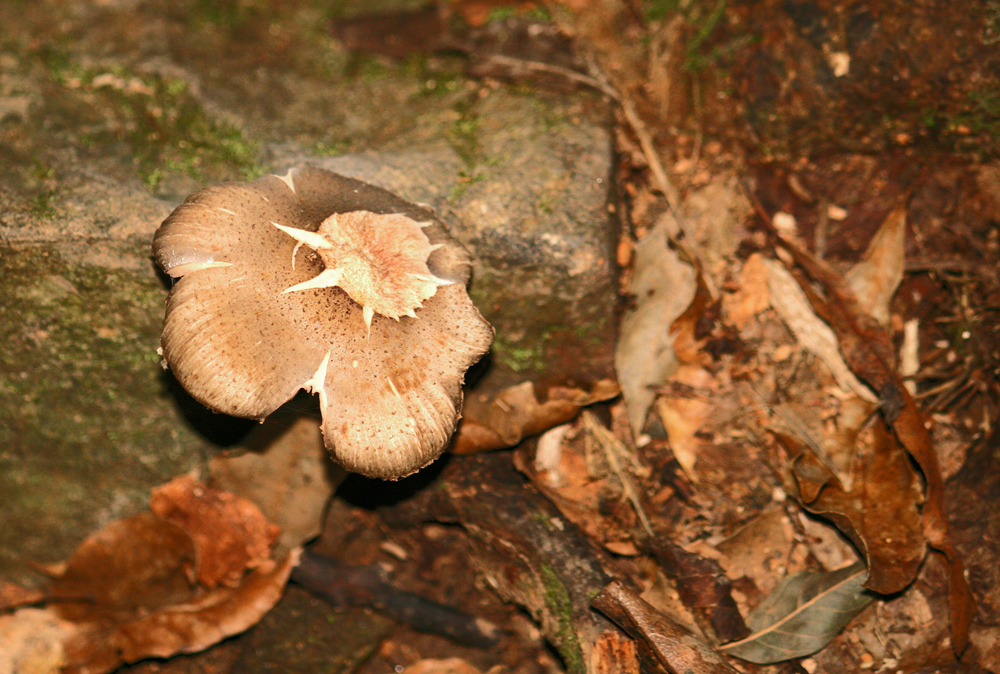 About a kilometre from the car park is the remains of an old sawmill – long since disused and now a gently decaying reminder of the unsuccessful attempts to commercially farm this area before its natural beauty and worth were fully appreciated.
Past the sawmill is the starting point for the trek to the top of Mt Cougal – for the fit, adventurous and prepared only. It also provides an easy access point to the creek and to another world – one that could straight out of a painters studio.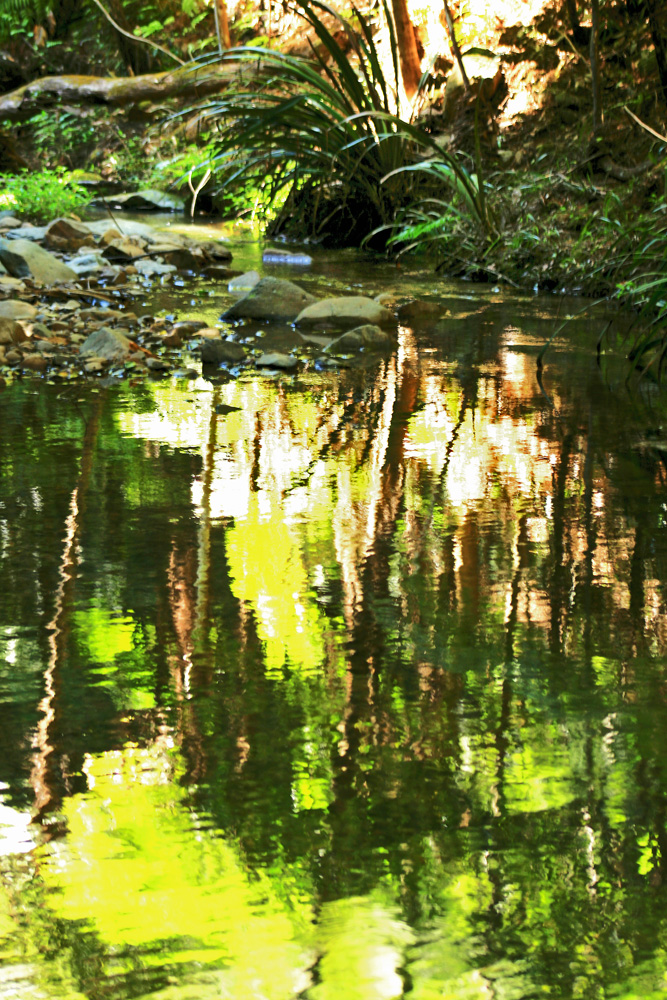 Special Equipment
Depending on how adventurous you are planning to be, hiking gear is advisable or at least take care as the rocks are damp and slippery. As the light fluctuates from bright sunlight to full shade, ND/Grad filters would be handy and a tripod/wheat pack essential.
Don't forget to take enough food and drinks for however long you are planning to stay. There are many nice places in the creek for a picnic, otherwise tables are provided at the entrance.
Best Time of The Day
As the light through the canopy can be quite tricky/strong, early morning and late afternoon are the best times to visit.
Additional Information
Additional information on the Mount Cougal section and the greater Springbrook National park is available from EPA Qld, EPA Map and Google Maps
Remember to respect the beauty of our National Parks and leave only your footprints.
Images for sale:
stock images available to licence
Prints available on redbubble
Enjoy!