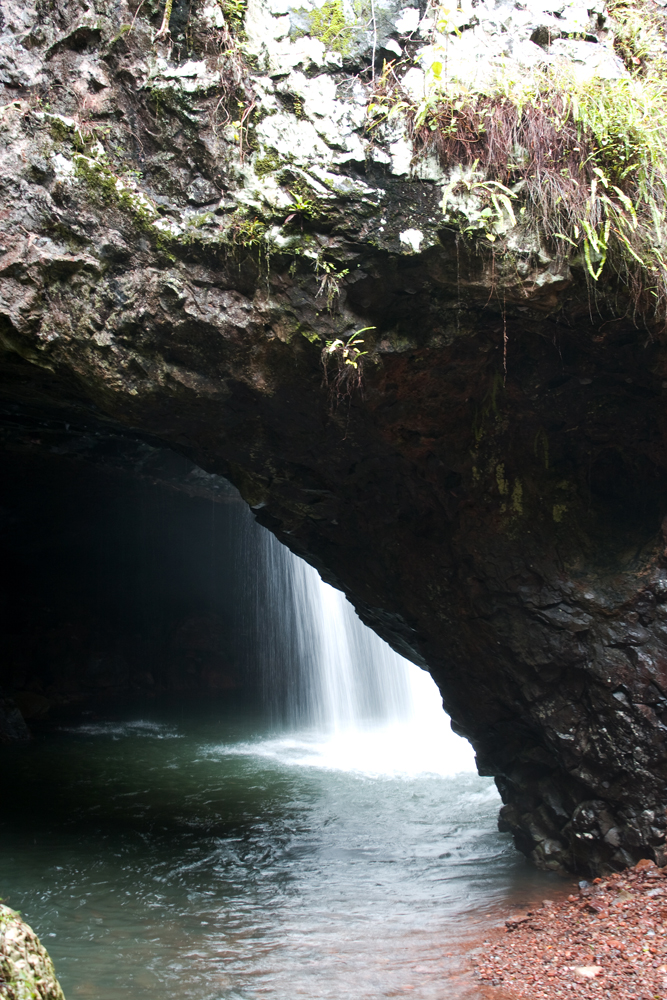 Take a leisurely drive (30 klms from Nerang) to the Natural Bridge section of the Springbrook National Park – nature at its best.
Special Photographic Features or Notes
The drive from Nerang is a good road although winding, so take your time and enjoy the journey. Once at the Park, the Natural Bridge circuit is about 1 kilometre along well maintained paths. Although quite steep in places it is a relatively easy and enjoyable walk, winding through the forest down to the creek.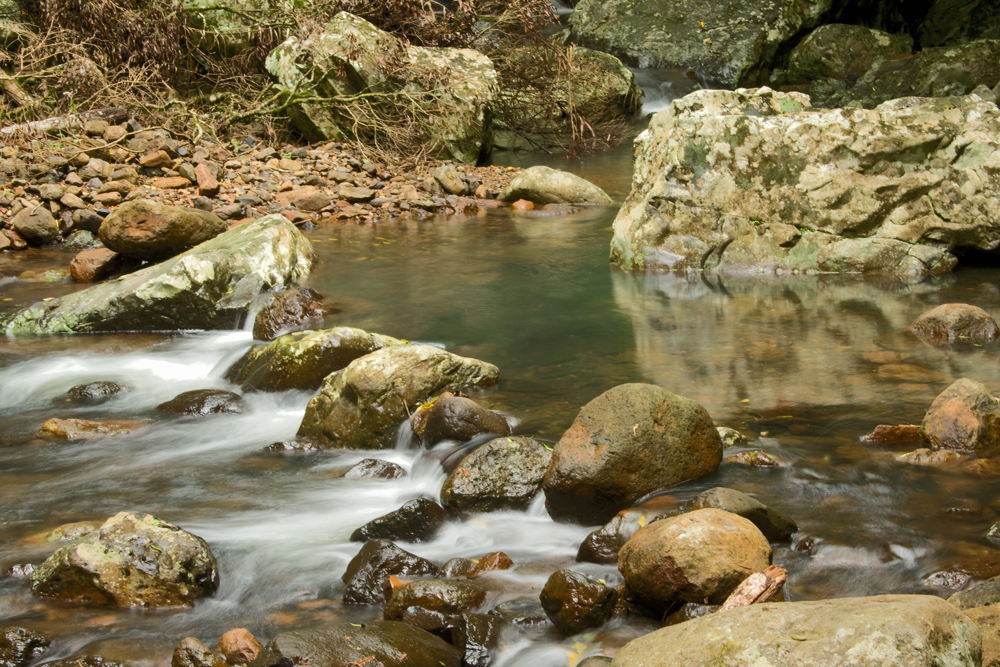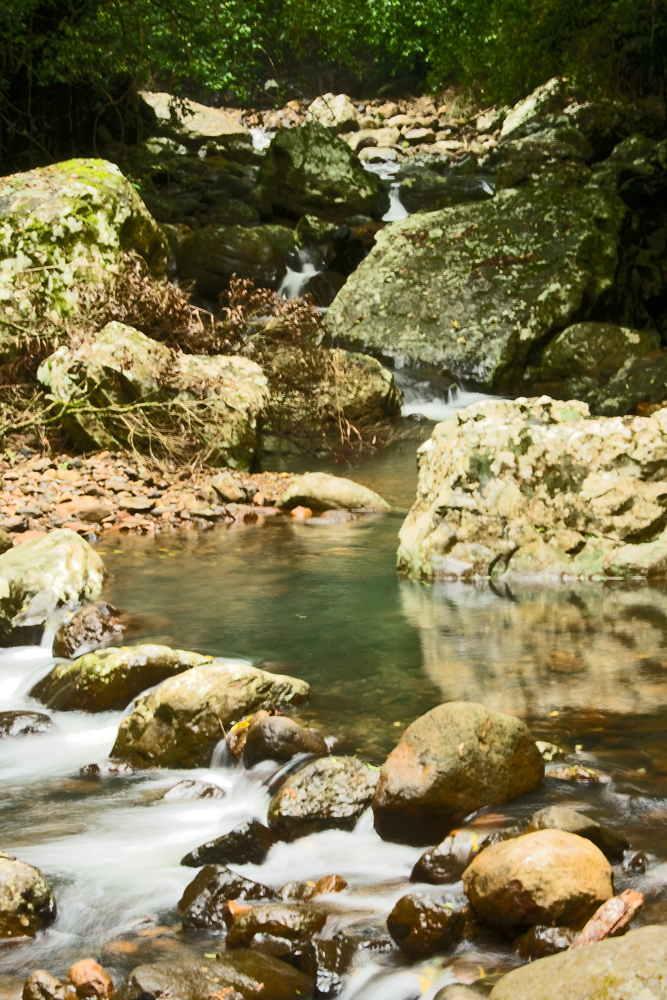 Access to the the area bounded by the path is now prohibited, to protect the fragile environment in the creek & for public safety. (EPA Factsheet)
The pathway then winds back along the creek bank to Natural Bridge. There are several good vantage points from the path both outside and inside the cave.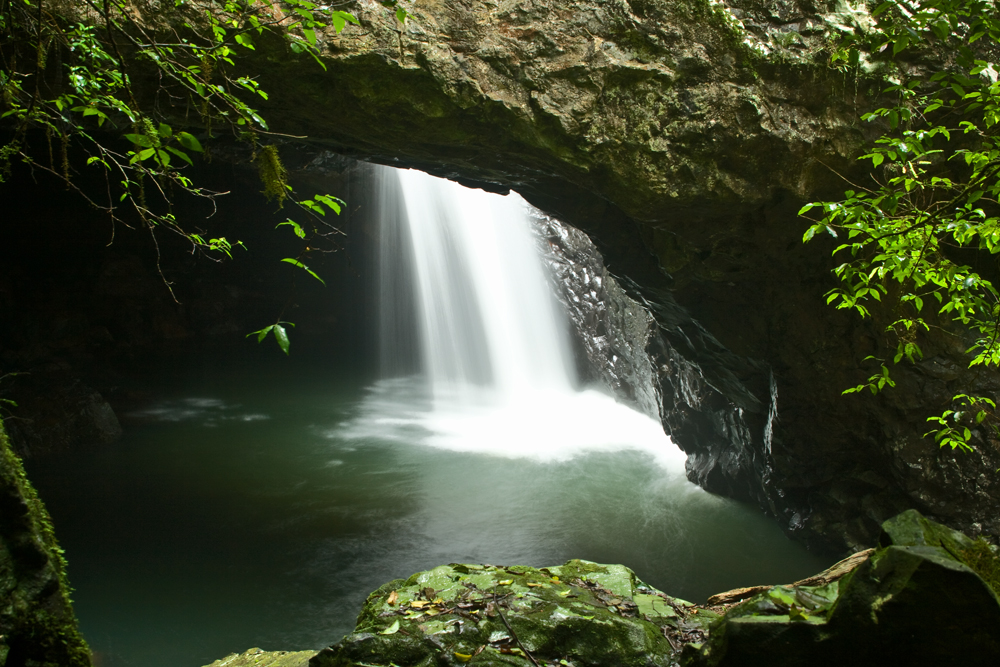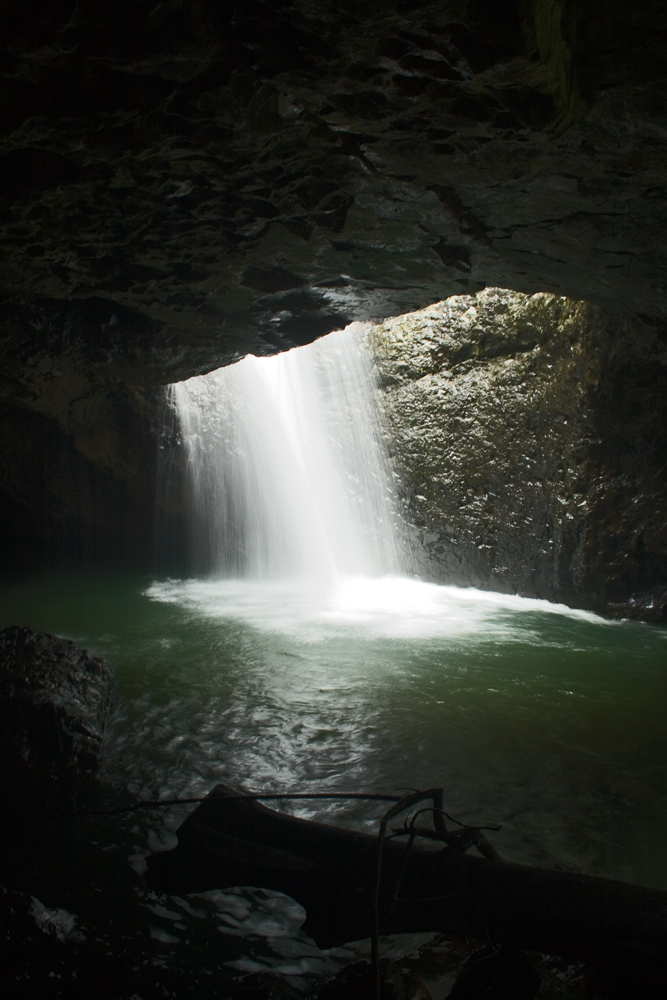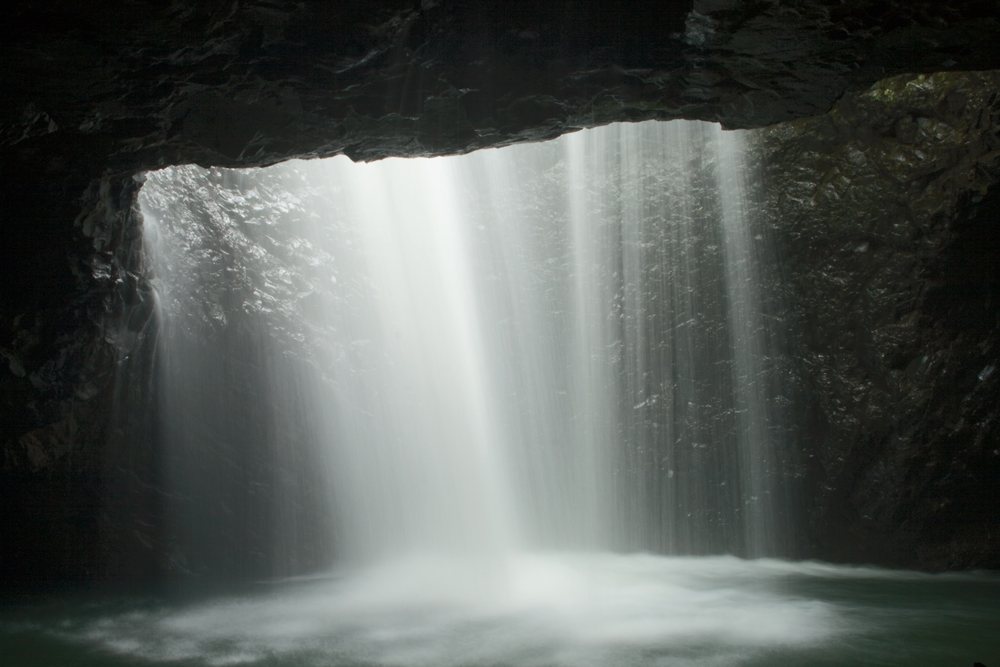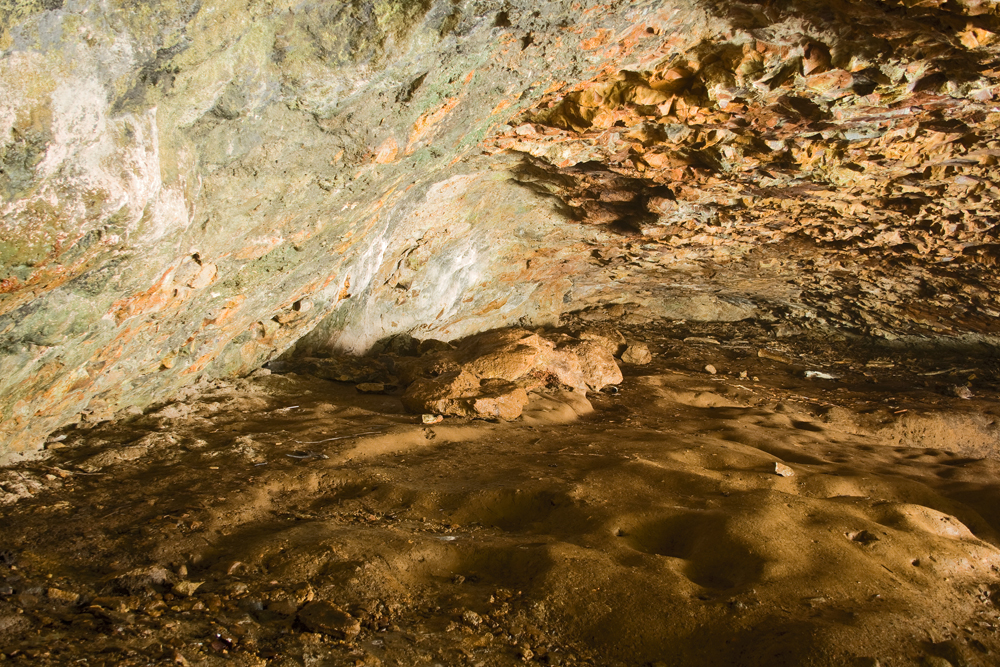 From Brent; I have also had the opportunity to shoot this wonderful location.  The cave itself presents some challenges for the photographer due to the incredibly large dynamic range.  There is streaming light coming into the cave from above, but at the same time in the shadows of the cave there are some beautifully textured rocks.  The only way to capture this range is through HDR.  If you are planning to try an HDR shot like the one below then you will need to bring along a wide lens and a tripod.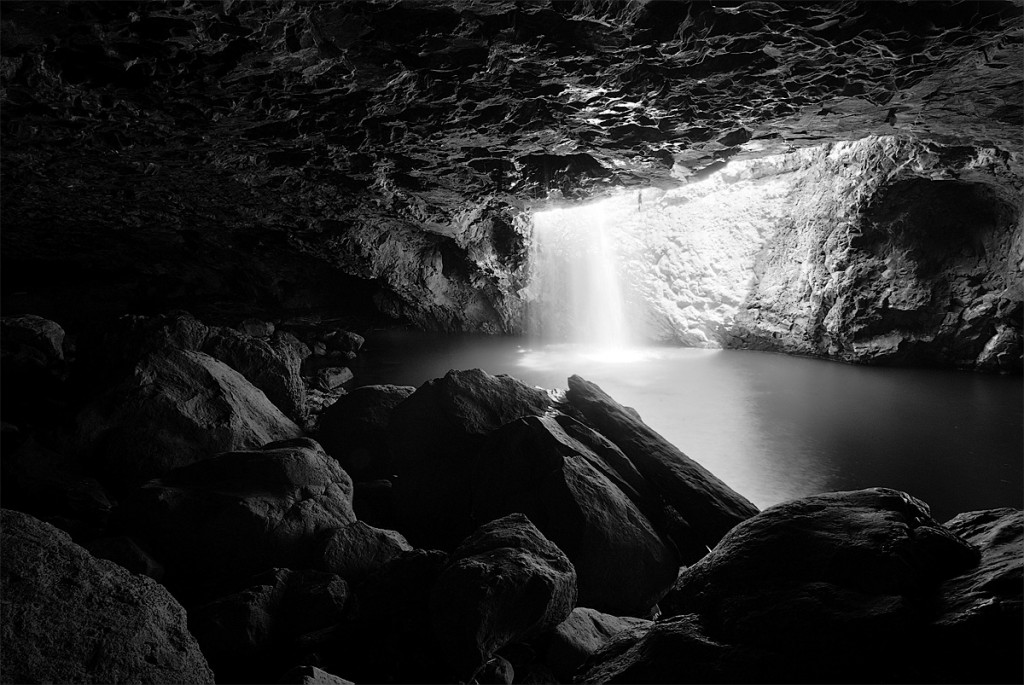 Natural Bridge by Brent Pearson
Good views of the waterfall from above and the surrounding bush are offered after a steep climb back up the side of the creek.
Special Equipment
A Tripod is a must and, as most of the water is exposed to direct sunlight, ND filters on a normal day would also be a must!
Comfortable shoes and water for the round trip are also advisable. As this is a national park, take in what you need in terms of food and water and leave only footprints.
Best Time of Day
Early morning or late afternoon will give you the kindest light unless you strike a foggy day!
Night Photography Opportunities
The cave is home to a glow worm colony, so night opportunities exist. We would imagine the path to be very dark and challenging at night, so be prepared if you are going to attempt this.
Additional Information
Plenty of information on other things to do and directions are available from the EPA Website and Google Maps.
We would recommend making a day trip out of it by continuing south on the Numinbah road across the border into NSW. This drive takes you through the Chillingham, Crystal Creek and the lush Tweed Valley. You then have the choice of driving down through Murwillumbah, and taking the Tweed Valley way back to the Pacific Motorway, heading up Tomewin way and veering through Tumblegum and Terranora and rejoining the motorway at BAnora Point, or contuing through Tomewin to Currumbin. All are nice scenic drives offering plenty of stops for lunck or a picnic.
Images for sale:
stock images available to licence
Prints available at Redbubble
Enjoy