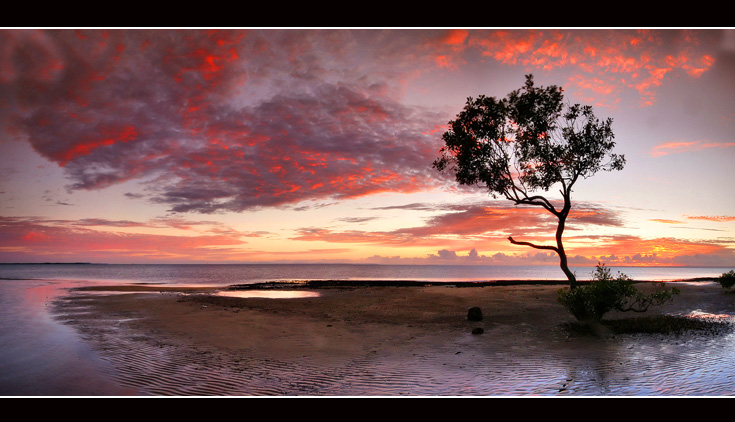 Wellington Point is a tip of land perched and surrounded by the waters of Moreton Bay. It is approximately 25km East of the City of Brisbane.
An area that was settled early in Brisbane's history where land on the isthmus was gazetted for a reserve….it is here they planted some Giant Fig trees and set aside areas for picnics, BBQs, for aquatic and leisure pursuits.
There is plenty of parking albeit very popular on weekends and access to the foreshore very easy.
Special Photographic Features or Notes
Tides
Low tides avail one to many subjects suitable for Macro or Still Life Photography including shells, textures in the sand, mangroves etc.One can also walk out along the isthmus to King Island at low tide.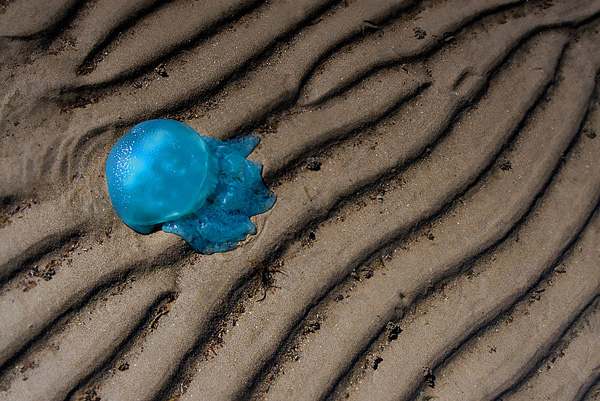 With high tides one can select aquatic events such as boating, yachting, fishing, kite surfing, kayaking, wind surfing etc.
The South easterlies will bring in the kite surfers and sailboarders to the North East and North of the point and a Northerly will bring them onto the West side of the spit which is excellent for shooting them at sunset
Boating & Fishing
You will often see scenes of people fishing either from the shore or from the pier.


 Best Time of the Day
As usual with most seascapes the better times of day are around sunrise and sunset with the sun rising over Stradbroke Island and the sun setting over Brisbane;however you can still get excellent shots in partly cloudy weather through the diffusion of light. Afternoons can be excellent for B&W photography.

There is also reasonable bird life including eagles, pelicans and seagulls.
Equipment
For sunrises and sunsets a couple of Grad grey filters will come in very handy
A polariser can be an asset
Tripod
Cable Release
I often carry a shower cap for the filters if it's windy or rain about
Money for an ice cream at the Kiosk
Tidal Information
Wind Information

Getting There
Best if you have your own transport  but you can catch a train (Cleveland Line) and/or bus service from the city……then cab to the point