Getting there.
Bear Gully Reserve is situated on the eastern edge of Cape Liptrap, 35 km south west of Fish Creek via Walkerville-Fish Creek Rd, turn SE at Cape Liptrap turnoff onto Walkerville sth Rd. for 3k  then south along Bear Gully rd for 5km , it can be corrugated at times. It is the first bush camping area on the Victorian coast east of Melbourne, very popular at Xmas with an honesty box for over nighting. flush toilets, bring your own drinking water,
Commercial cabins available at www.beargullycottages.com.au
GPS   38 53 19 S  –   145 59 14 E
Features
Cape Liptrap Coastal Reserve, the camp/parking area is situated in the centre of two interesting walks.
A mix of long and  short beach sections separated by rocky outcrops with high cliffs at either end.
Tracks are easily found through the scrub, I believe it is possible to walk to the Light house but
I find the cliffs at the southern end a long enough walk with plenty of photo subjects at low tide.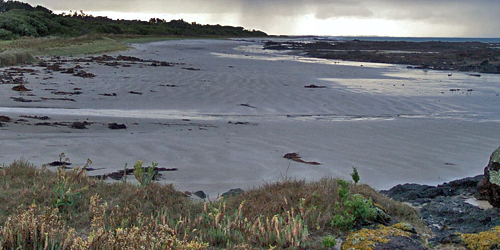 The Creek at low tide!
The northern walk requires traversing a small creek on the northern end of the camping area while the approach to the Bell Point northern cliffs  require timing and care as the swells are larger and can cut off beach access  at high tide

Bell point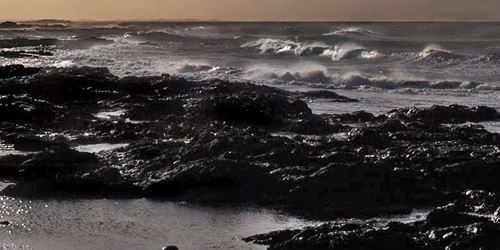 Photography
I find winter although challenging is more rewarding  , Be prepared for variable weather on walks, warm wet weather gear, water and snacks. Overnighters will be rewarded with the ever changing sunrise across water with distant views to Wilson Promontory and Gippsland hills.  Blue Wrens, the odd snake or wallaby, Flowering Gums, Seascapes and storms….

North East

South

After a cold front