Mt Franklin is an unusal picnic/camping area situated on the Midland Highway about 11 klm North of
Daylesford. A short narrow bitumen road climbs the side of the extinct volcano and enters the cone through the
collapsed side where lava once flowed  towards Melbourne. Pine plantations surround the outer slopes with a mix of deciduous trees in the camping area which add rich autumn colours for photography
Special Photographic Features or Notes.
From the picnic area there is a drive up to the communication/fire towers and turn around carpark,
there are limited view from here due to trees, It is far better to walk the road up and then follow the
walking track at the carpark back to the camping area.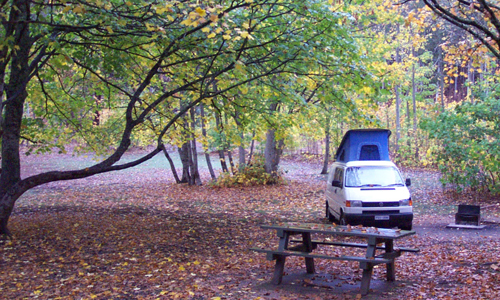 Spend a few days to experience the varying light and moods of this location
or use it as a base to explore the surrounding Hepburn Springs Area.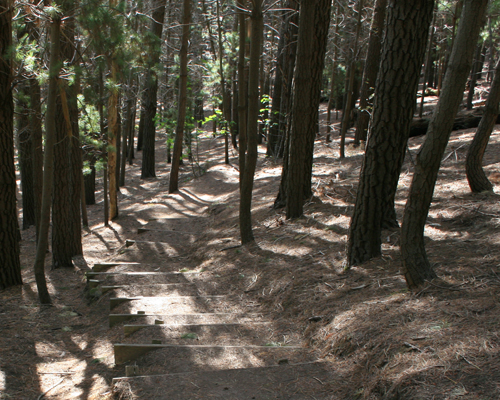 The walk back from the top carpark

Summer

Early light from the entrance looking south towards Daylesford
Getting There.