Red rock lookout is one of many accesable extinct volcanoes in the western district of Victoria,
If it looks like a volcano in this area and just to the North of Melbourne then it probably was!
Reference material
More locations
Northern panorama ..access road on right.

Western view,  Lake Corangamite in distance.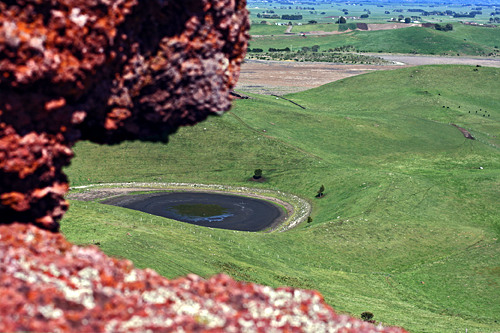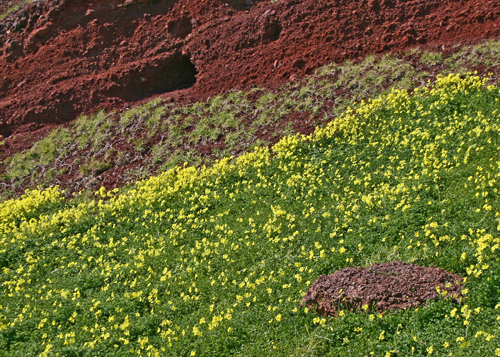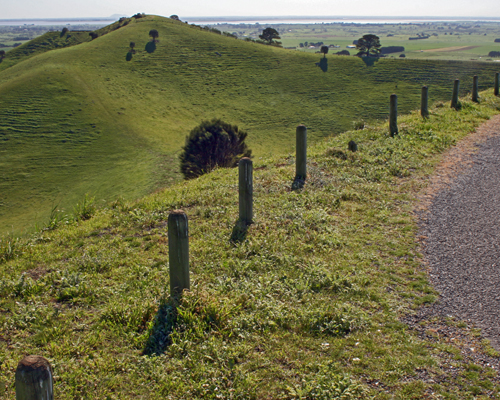 Easy Access from Colac and two car parks located on separate hills.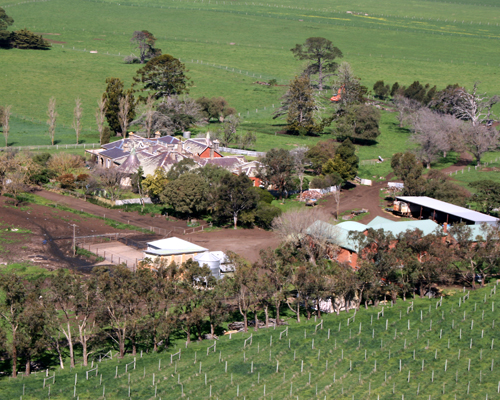 Telephoto is an advantage to isolate photos from the vantage points
Another photogenic location is Mt Eccles with camping,  Koala reserve and many interesting walks into lava caves and along a large river bed formed by the lava flowing to the South.
Mt Eccles Information
30ks to the west is the 330m Mt Leura lookout
at Camperdown   GPS  s s38 14 6 e143 09 4
Best Time To Shoot.
Any time, The golden hours if you can.
Getting There.