Overview
The Australiana Pioneer Village at Wilberforce opened on Australia Day 2011 and presents a recreation of what pioneer life was like on a 27 acre site close to the Hawkesbury River. Wilberforce was actually one of the original, five Macquarie Towns so makes an appropriate setting.
The Detail
The village itself has a whole street of original dwellings that have been re-located to the village from their original locations around the Hawkesbury district. In addition to the very interesting buildings, complete with a dirt high street, you see plenty of people dressed up in pioneer rig. In the adjoining meadow is a horse pen with several horses that you and your kids can pat and feed (50c per bag of horse lollies). There's horse and cart rides around the whole site for $2. All in all, plenty of fun for the whole family (at least for those with younger kids!) plus there are oodles of great photo opportunities.
Photography Tips
The meadow area has lots of great rural scenes, with old carts lying around, barns, horse pens, some awesome trees. rolling green meadow grass, regular transits of horses and carts. In the High Street area its a tad on the dark side due to the extensive tree cover. Plus the Winter months will probably add to that challenge. So fast lenses would be good and maybe tripods for slow shutter speed shots. Inside the buildings its even darker, being authentic for the period plus the dwellings are on the small side – so wide angle lenses and flash would open up your options. I didn't spot any notices or attitudes about restrictions on the use of tripods or flash anywhere; the whole place is very relaxed and I'm sure they'd accommodate all reasonable photog-related demands.
Domestics
We visited on a Sunday and, from what we recall seeing at the front gate, the place is open on Sundays only from 10AM to 4PM, although opening times may change in the future. It cost us $10 for two adults with an under 5 being free. The site has ample areas for picnics with covered benches and tables plus a barbie area and there are toilets/washrooms. Its a great place, very easily found, staffed by willing volunteers keeping the pioneer heritage flame burning, so if you are around this part of the world drop in and pay a visit.
Some Images To Whet Your Appetite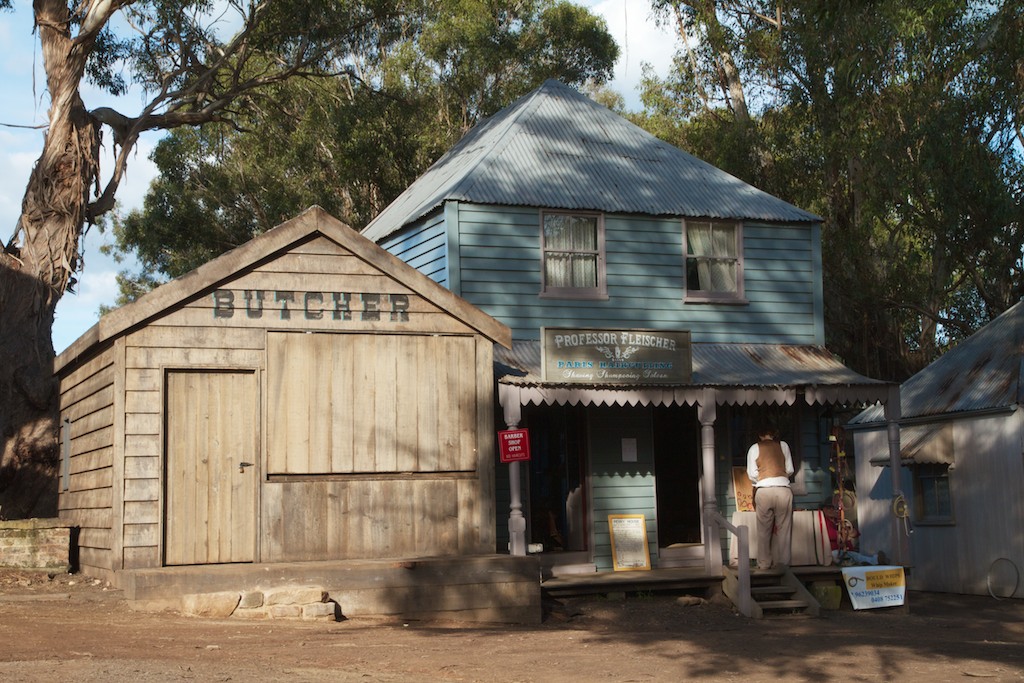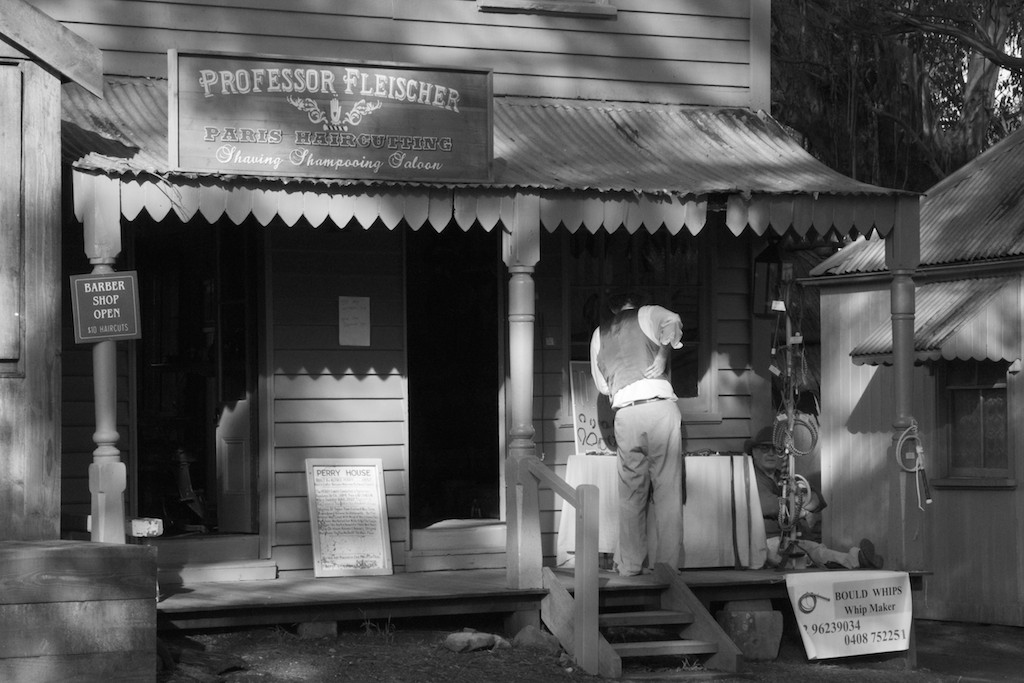 Where is it?
Its located in Rose Street, Wilberforce, which is a short hop from the town of historic Macquarie town of Richmond. The Google map below shows the spot and you can zoom out the map to your heart's content. The Village website has also got more info that might be of interest.