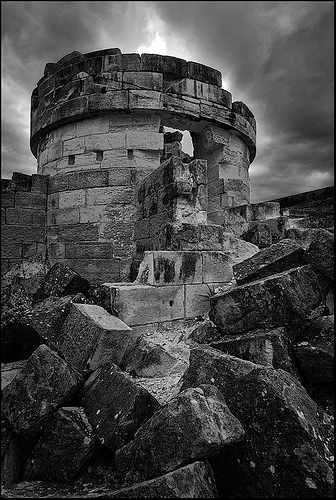 Historic Lighthouse – Jervis Bay by Keith Pearson
Steeped in a history of blunders, laziness and tragedy, this lighthouse was built in the wrong spot and was the cause of more than a handful of ship wrecks in the mid to late 1800's. More can be read HERE.
Based high on the cliffs of the northern head of Wreck Bay there are plenty of opportunities for coastal, landscape sunrise and animal photographers. Sunrise is probably the best time of day, catching the sun over the uninterupted views of the ocean. The Lighthouse can be accessed at anytime of day or night, though Wreck Bay itself can be a rough area so care should be taken. Make sure you wear solid footwear, there is a walk of a couple of hundred metres from the car park to the lighthouse and the area around the lighthouse can get rocky in places (depends what side of the fence you're on).
Night Photography
This would suit a creative photographer. The large barred windows, ruined sandstone buildings and total lack of city backlighting would make for excellent start trails with an eerie foreground.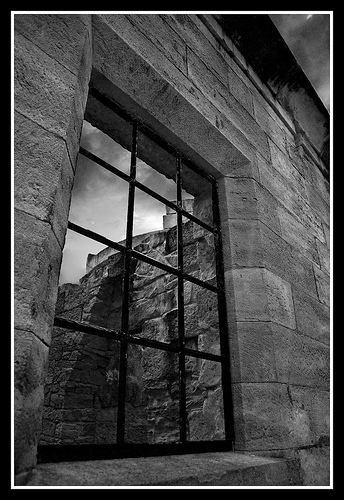 Wind Information
The lighthouse is also in a windy area. While it probably wont affect your photos of the lighthouse too much, it could make photos of the ocean difficult and may also be uncomfortable. Though a passing storm would not hinder the atmosphere at all.
Directions
The lighthouse is about 3hrs drive south of Sydney. About 30mins south of Nowra. Follow the Princess Highway through Nowra, take the Jervis Bay turn off. Follow Jervis Bay Rd for about 25mins, going straight through the roundabout. Make sure you pay your National Park entry. Go past the road to HMAS Cresswell Naval College and very shortly after you'll see Stony Creek Rd on your right. Follow the signs to the lighthouse from there.