The NSW South Coast from Sydney to Eden is a beautiful area.  Kiama is an easy to access part of this coastline around 45 minutes drive on the Princes Highway from the southern suburbs of Sydney, around Heathcote.  Kiama can also be reached by train from Sydney's Central Station.
There are several great photographic opportunities in the Kiama area and this guide is intended to briefly cover the area around the Kiama Rock-Pool.  I do not live in Kiama so there may well be other great photo opportunities not covered here.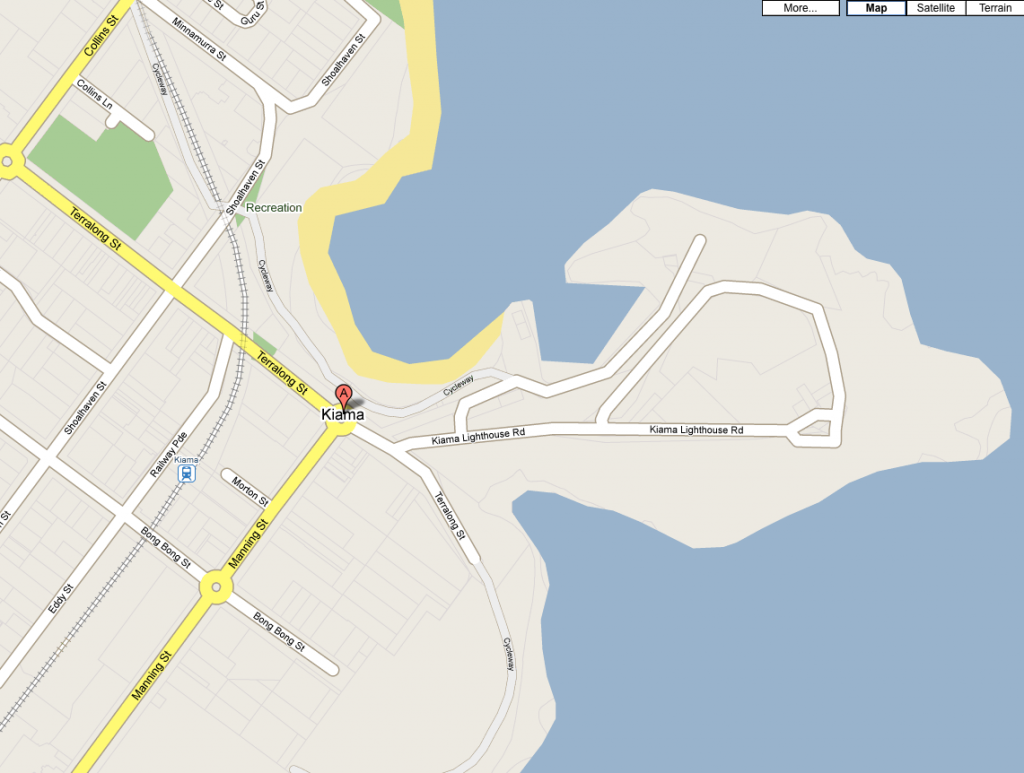 The Rock-Pool and Nearby Beaches
There is plenty of information available on the Internet about the Rock-Pool, here and here and here.
To get there, drive or walk along Terralong Street in an Easterly direction (towards the Ocean). Carry straight on at the roundabout and take the very next left turn, Kiama Lighthouse Road.  Turn left again almost immediately; I don't think this road has a name but it leads down to the harbour which is usually full of fishing boats.  Pass the boats and carry straight on, the rock-pool is at the end of the road.
Parking
There is plenty of free parking at the end of the road near the red cross on the map.
Photographic Tips and Ideas
Photography is best early morning and late evening or at night.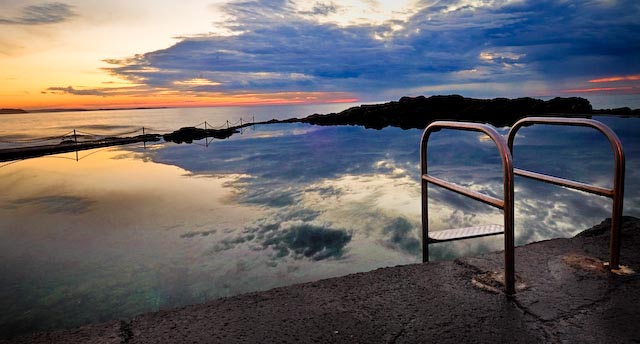 Beyond the Rock-Pool
The rocky beaches either side of the pool provide great photo opportunities particularly with your tripod and some long exposures.  I particularly like the view along the rocks immediately on the furthest side of the pool from the roadway.
Equipment Suggestions
In addition to your normal camera and lens I'd suggest you consider bringing along :-
A Tripod
Wide Angle Lens – I enjoy getting low and wide on shots involving water, beaches, pools, rivers, etc..
Graduated Neutral Density Filters – the sky can be a lot brighter than the foreground.
Neutral Density Filters – I use from 2-Stop to 8-Stop Neutral Density Filters to create long exposures to get that smooth water effect.