Introduction
Ambury Park is a working farm maintained by the Auckland Regional Council. The park sits on ash-covered lava flows from Mangere Mountain and has views across the harbour to the Manukau Heads and Waitakere Ranges, and provides a variety of possibilities for a landscape photographer.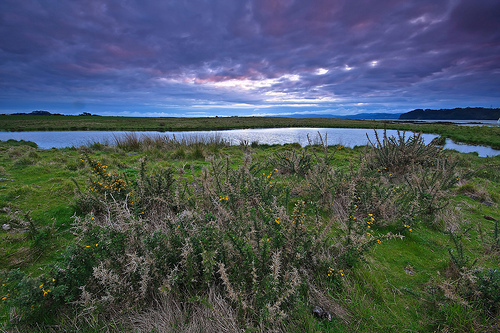 Special Photographic Features or Notes
Being a working farm there are always plenty of sheep, cows, and various bird life to keep the wildlife photographer in you satisfied.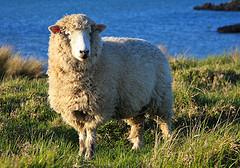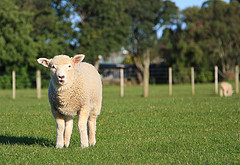 Various shelters built for the animals also provide interesting subjects.
Night Photography
It's possible to camp overnight within the grounds so night shots a definite possibility, but I have not done any of these yet.
Special Equipment
You don't need anything really special for Ambury Park It provides both east- and west-facing views so sunrise and sunset photographers would benefit from Grad ND filters.  Being a farm with animals roaming around, some good walking shoes or boots would be recommended.
Best Time of The Day
Sunrise and sunset.
Tidal Information
There are various small pools located around the park and these are affected by the tides. Both low and high tide provide opportunities to shoot.
Wind Information
Wind isn't really an issue at Ambury Park, except for the odd cow wandering by.
Getting there
Click Here to see the location marked on Google Maps
Best place to park is along Kiwi Esplanade. You can park on Ambury Road, but be aware that part of the road is locked after hours so be careful not to get locked in.